Description
Professional Liability Insurance – sometimes referred to as Errors and Omissions (E&O) – provides financial protection from damages and expenses (such as legal fees and court costs) arising out of allegations of the negligent acts, errors, or omissions by:
Residential Real Estate Agents/Brokers
Commercial Real Estate Agents/Brokers
Leasing Agencies
Property Managers
Real Estate Appraisers †
Real Estate Auctioneers
Real Estate Consultants
Property Preservationists
† Appraiser revenue cannot exceed 10% of total revenue. If your Appraiser revenue exceeds 10% but is below 100%, please contact us today!
With our in-house underwriting capabilities, we offer one of the most competitively priced and comprehensive Real Estate Broker E&O policies available in the insurance industry today. Coverage is written through an A (Excellent) rated carrier.
The financial impact of an E&O suit on a company can be devastating and can potentially wipe out corporate and personal assets
. Even if the allegations prove to be groundless, you could still incur substantial legal defense costs.Fox Point Programs is here to help!
Fox Point offers:
Multiple Limit and Deductible Options*
Defense Outside the Limits*
Optional General Liability insurance available
*some restrictions may apply
Carrier Information
A (Excellent) Rated Carrier
Listing Contact
Megan Franco
Offered By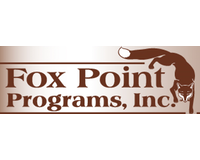 Fox Point Programs, Inc.
10 listings in 50 states + DC
View Company
Availability 49 states
Alabama
Alaska
Arizona
Arkansas
California
Colorado
Connecticut
Delaware
District of Columbia
Florida
Georgia
Hawaii
Idaho
Illinois
Indiana
Iowa
Kansas
Kentucky
Louisiana
Maine
Maryland
Massachusetts
Michigan
Minnesota
Mississippi
Missouri
Montana
Nebraska
Nevada
New Hampshire
New Jersey
New Mexico
New York
North Carolina
North Dakota
Ohio
Oklahoma
Oregon
Pennsylvania
Rhode Island
South Carolina
South Dakota
Tennessee
Texas
Utah
Vermont
Virginia
Washington
West Virginia
Wisconsin
Wyoming