Description
Professional home inspectors play a critical role in the home purchase process. With prospective home buyers relying heavily on their expertise, home inspectors face potential lawsuits related to their assessment of a client's property.
To help address this exposure, Fox Point Programs offers professional liability coverage for residential home inspectors
Coverage Highlights for Qualifying Firms May Include:
Mold Inspection
Infrared thermography
Radon coverage
Termite coverage
Pool & Spa
Built-in kitchen appliance
Exterior insulation finishing system coverage
Stucco coverage
Green building inspection
Indoor air quality inspection
Lead paint inspection
Rodent inspection
Wind mitigation inspection
Septic inspection
*
all coverage features and/or options may not be available to all accounts or in all states depending on state restrictions and/or underwriting considerations
Coverage not available in AK, CA, HI, LA, NY, VT or WA
Carrier Information
A (Excellent) Rated Carrier
Listing Contact
Megan Franco
Offered By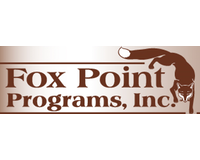 Fox Point Programs, Inc.
10 listings in 50 states + DC
View Company
Availability 44 states
Alabama
Alaska
Arizona
Arkansas
California
Colorado
Connecticut
Delaware
District of Columbia
Florida
Georgia
Hawaii
Idaho
Illinois
Indiana
Iowa
Kansas
Kentucky
Louisiana
Maine
Maryland
Massachusetts
Michigan
Minnesota
Mississippi
Missouri
Montana
Nebraska
Nevada
New Hampshire
New Jersey
New Mexico
New York
North Carolina
North Dakota
Ohio
Oklahoma
Oregon
Pennsylvania
Rhode Island
South Carolina
South Dakota
Tennessee
Texas
Utah
Vermont
Virginia
Washington
West Virginia
Wisconsin
Wyoming