Description
Companies who regularly handle such sensitive information as patient medical records have a particular responsibility to maintain the confidentiality of the data. Failure to exercise the appropriate degree of care – whether intentional or not – can have a significant adverse financial impact on your firm.
Fox Point Offers:
Available limits up to $5 million
Technology and Internet E&O
Media Liability
Information Security and Privacy Liability
Coverage for data breach loss
Network extortion threat coverage
Business interruption loss and extra expenses available by endorsement
PCI fines and costs coverage available by endorsement
Listing Contact
Kathy Hasted Underwriter
Offered By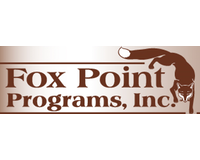 Fox Point Programs, Inc.
10 listings in 50 states + DC
View Company
Availability 50 states + DC
Alabama
Alaska
Arizona
Arkansas
California
Colorado
Connecticut
Delaware
District of Columbia
Florida
Georgia
Hawaii
Idaho
Illinois
Indiana
Iowa
Kansas
Kentucky
Louisiana
Maine
Maryland
Massachusetts
Michigan
Minnesota
Mississippi
Missouri
Montana
Nebraska
Nevada
New Hampshire
New Jersey
New Mexico
New York
North Carolina
North Dakota
Ohio
Oklahoma
Oregon
Pennsylvania
Rhode Island
South Carolina
South Dakota
Tennessee
Texas
Utah
Vermont
Virginia
Washington
West Virginia
Wisconsin
Wyoming