Express Realty E&O Plan
Offered by Landy Insurance Agency
E&O
Real Estate Agents E&O
Real Estate Agents E&O
Express Application
Real Estate Agents & Brokers
Real Estate Agents & Brokers
Real Estate Brokers
Real Estate Professional Liability
Description
The Herbert H Landy Insurance Agency New Real Estate Express Program features a one page self rating application for Real Estate professionals. This format follows the success of our self- rating Individual Real Estate Appraiser Program.The Realty Express program is available to insurance agents nationally to market to their clients. Landy has also made changes to its Standard Real Estate E&O Program. Firms are now rated on revenues and transactions, offering a rating plan that is more competitive for mid to larger size firms, while keeping the value for smaller firms. For more information on our programs or to download an application visit our website at www.landy.com or contact John Torvi at 800-336-5422 x 117.
Details
$1M Maximum Limit
$100K Minimum Limit
Has Pen
Appointment Required
Carrier Information
Great American Insurance Co.
Listing Contact
John Torvi Director of Marketing & Sales
Offered By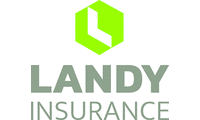 Landy Insurance Agency
9 listings in 50 states + DC
View Company
Availability 48 states
Alabama
Alaska
Arizona
Arkansas
California
Colorado
Connecticut
Delaware
District of Columbia
Florida
Georgia
Hawaii
Idaho
Illinois
Indiana
Iowa
Kansas
Kentucky
Louisiana
Maine
Maryland
Massachusetts
Michigan
Minnesota
Mississippi
Missouri
Montana
Nebraska
Nevada
New Hampshire
New Jersey
New Mexico
New York
North Carolina
North Dakota
Ohio
Oklahoma
Oregon
Pennsylvania
Rhode Island
South Carolina
South Dakota
Tennessee
Texas
Utah
Vermont
Virginia
Washington
West Virginia
Wisconsin
Wyoming