Description
Landy's admitted program for individual real estate appraisers performing residential and commercial appraisals, including right-of-way and construction appraisals. Coverage for disciplinary hearings and subpoenas is included, as is a free and confidential legal hotline. The application has only 4 qualification questions and the very competitive prices are right on it - prior acts are included in the pricing with proof of continuous insurance. Many clients are eligible for automatic renewal. Coverage is provided by an A+ Superior rated carrier and appraisal firms of two or more can apply for coverage in our Real Estate E&O program. Now with $0 deductible (except CA, Fl & HI), $100,000 BI/PD and Drone BI/PD coverage now included.
Details
$1M Maximum Limit
$100K Minimum Limit
Has Pen
Appointment Required
Carrier Information
Great American Insurance Co.
Listing Contact
John Torvi Director of Marketing & Sales
Offered By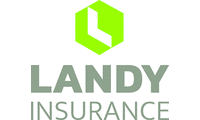 Landy Insurance Agency
9 listings in 50 states + DC
View Company
Availability 49 states
Alabama
Alaska
Arizona
Arkansas
California
Colorado
Connecticut
Delaware
District of Columbia
Florida
Georgia
Hawaii
Idaho
Illinois
Indiana
Iowa
Kansas
Kentucky
Louisiana
Maine
Maryland
Massachusetts
Michigan
Minnesota
Mississippi
Missouri
Montana
Nebraska
Nevada
New Hampshire
New Jersey
New Mexico
New York
North Carolina
North Dakota
Ohio
Oklahoma
Oregon
Pennsylvania
Rhode Island
South Carolina
South Dakota
Tennessee
Texas
Utah
Vermont
Virginia
Washington
West Virginia
Wisconsin
Wyoming