Consultants E&O
Offered by Fox Point Programs, Inc.
Consultant E&O
Consultants
Consultants Professional Liability
Technology Consultants
Management Consultants
Computer Consultants
Insurance Consultants
Description
Fox Point now an in-house program for specifically tailored to address the liability exposures facing consultants of various disciplines. These allegations can be brought by clients, third-parties, and regulatory agencies. In the event of a loss, the coverage provides both legal defense and indemnity protection.
Target Consultant Risks:
Audio Consultant
Benefits Consultant
Business Consultant
Career Consultant
Communication Consultant
Compliance Consultants
Computer/IT Consultants
Educational Consultants
Energy Use Consultants
Human Resources Consultant
Insurance Consultants
Management Consultants
Marketing Consultants
Safety Consultants
Visit
www.foxpointprg.com/consultants.html
for more information.
Have an application already completed? Fox Point can provide terms off other market applications! Send application to
submissions@foxpointprg.com
Carrier Information
"A" (Excellent) A.M. Best rated Carrier
Listing Contact
Megan Franco Underwriter
Offered By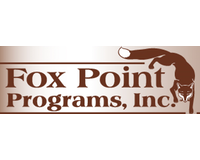 Fox Point Programs, Inc.
10 listings in 50 states + DC
View Company
Availability 47 states
Alabama
Alaska
Arizona
Arkansas
California
Colorado
Connecticut
Delaware
District of Columbia
Florida
Georgia
Hawaii
Idaho
Illinois
Indiana
Iowa
Kansas
Kentucky
Louisiana
Maine
Maryland
Massachusetts
Michigan
Minnesota
Mississippi
Missouri
Montana
Nebraska
Nevada
New Hampshire
New Jersey
New Mexico
New York
North Carolina
North Dakota
Ohio
Oklahoma
Oregon
Pennsylvania
Rhode Island
South Carolina
South Dakota
Tennessee
Texas
Utah
Vermont
Virginia
Washington
West Virginia
Wisconsin
Wyoming