Private Investigators / Security Services
Offered by Fox Point Programs, Inc.
Private Investigators
Alarm Installers
Security Guard Liability
Background Screening
Security Services Liability
Description
Professional Liability Insurance – sometimes referred to as Errors and Omissions (E&O) – provides financial protection from damages and expenses (such as legal fees and court costs) arising out of allegations of the negligent acts, errors, or omissions by:
Background/Pre-Employment Checks
Missing Persons
Polygraph Services
Security Consultants
Skip Tracing
and many more!
Fox Point offers:
Professional liability protection for services provided by private investigators, including investigation of facts, review of financial data and other information, surveillance, determination of wrongdoing and other similar activities
Coverage for Personal Injury, including allegations of false arrest, malicious prosecution, wrongful eviction, and invasion of privacy *
Low Minimum Premiums
Coverage for punitive or exemplary damages, where insurable by law *
Coverage for Commercial Property (including a property extension endorsement)*
Duty to Defend policy provision
Coverage includes vicarious liability resulting from any negligent actions allegedly committed by a third party acting on the direction of the Insured. The term "vicarious liability" is defined as one person being liable for the negligent actions of another even though the first person was not directly responsible for the error or omission
Protection against allegations of Bodily Injury, Personal Injury, or Property Damage arising from a covered event
Carrier Information
A (Excellent) Rated Carrier
Offered By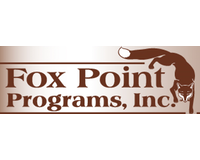 Fox Point Programs, Inc.
10 listings in 50 states + DC
View Company
Availability 49 states
Alabama
Alaska
Arizona
Arkansas
California
Colorado
Connecticut
Delaware
District of Columbia
Florida
Georgia
Hawaii
Idaho
Illinois
Indiana
Iowa
Kansas
Kentucky
Louisiana
Maine
Maryland
Massachusetts
Michigan
Minnesota
Mississippi
Missouri
Montana
Nebraska
Nevada
New Hampshire
New Jersey
New Mexico
New York
North Carolina
North Dakota
Ohio
Oklahoma
Oregon
Pennsylvania
Rhode Island
South Carolina
South Dakota
Tennessee
Texas
Utah
Vermont
Virginia
Washington
West Virginia
Wisconsin
Wyoming