Miscellaneous Professional Liability
Offered by Fox Point Programs, Inc.
Professional Liability
Errors And Omissions
Miscellaneous Errors And Omissions
Misc Professional Liability
Specialty Programs
Miscellaneous E&O
Miscellaneous Professional
Description
Fox Point Programs has an in-house MPL program and has access to multiple A.M. Best "A" rated (or better) markets to assist any organization that provides a professional service to others for a fee.

Program Features
Multiple Limit and Deductible options*
Prior Acts Coverage with proof of prior coverage
Optional Defense Outside the Limits coverage*
Optional Contingent BI/PD coverage available (sublimit)
Optional General Liability insurance available
Automatic policy renewals for certain classes
New! Ability to provide a quote for 70+ classes without a completed application. Download highlight sheet for list of classes and eligibility requirements
Listing Contact
Megan Franco Underwriter
Offered By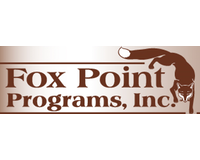 Fox Point Programs, Inc.
10 listings in 50 states + DC
View Company
Availability 50 states + DC
Alabama
Alaska
Arizona
Arkansas
California
Colorado
Connecticut
Delaware
District of Columbia
Florida
Georgia
Hawaii
Idaho
Illinois
Indiana
Iowa
Kansas
Kentucky
Louisiana
Maine
Maryland
Massachusetts
Michigan
Minnesota
Mississippi
Missouri
Montana
Nebraska
Nevada
New Hampshire
New Jersey
New Mexico
New York
North Carolina
North Dakota
Ohio
Oklahoma
Oregon
Pennsylvania
Rhode Island
South Carolina
South Dakota
Tennessee
Texas
Utah
Vermont
Virginia
Washington
West Virginia
Wisconsin
Wyoming