Abstractors, Searchers and Examiners E&O
Offered by Fox Point Programs, Inc.
E&O
Abstractors E&O
Title Examiners E&O
Title Examiners
Title Searchers
Title Abstractors
Notary E&O
Notaries
Description
Whether you're a 100% Title Abstractor, 100% Notary or any combination of the two, Fox Point has a unique E&O insurance product tailored to meet your needs!
Title Abstractors, Examiners and Searchers
Most markets categorize this group as Title Agents and often charge more for liability exposures that you don't face. With our in-house underwriting capabilities, we offer one of the most competitively priced and comprehensive Abstractor E&O policies available in the insurance industry today. Coverage is written through an A (Excellent) rated carrier.
Fox Point offers:
Multiple Limit and Deductible Options*
Prior Acts Coverage (with proof of prior coverage)
Defense Outside the Limits*
Coverage for Foreclosure Crier services can be included
Coverage for Substitute Trustee services can be included*
Coverage for Notary services can be included*
Coverage in all 50 States*
Optional General Liability coverage available
*certain restrictions may apply
Carrier Information
A Rated Carrier
Listing Contact
Hannah Border Underwriter
Offered By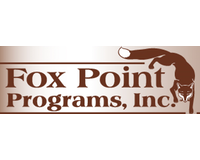 Fox Point Programs, Inc.
10 listings in 50 states + DC
View Company
Availability 48 states
Alabama
Alaska
Arizona
Arkansas
California
Colorado
Connecticut
Delaware
District of Columbia
Florida
Georgia
Hawaii
Idaho
Illinois
Indiana
Iowa
Kansas
Kentucky
Louisiana
Maine
Maryland
Massachusetts
Michigan
Minnesota
Mississippi
Missouri
Montana
Nebraska
Nevada
New Hampshire
New Jersey
New Mexico
New York
North Carolina
North Dakota
Ohio
Oklahoma
Oregon
Pennsylvania
Rhode Island
South Carolina
South Dakota
Tennessee
Texas
Utah
Vermont
Virginia
Washington
West Virginia
Wisconsin
Wyoming