Restaurant Umbrella Program - $5M for $850
Offered by UmbrellaPro by Great Point Insurance
Caterers
Restaurant Umbrella
Franchise Restaurant
Fine Dining Restaurants
Family Restaurants
Fast Food
Take Out Restaurants
Theme Restaurants
Description
Quote, Bind & Issue your Restaurant Umbrellas at
www.UmbrellaPro.com
.
"A XV" Carrier - Admitted Nationwide
No Shared Limits - Aggregate Per Location
- Follow Form Liquor
- Follow Form Auto
- Strategic Response Coverage
14 Classes of Restaurant Considered - Over 600 more Commerical Umbrella classes available to issue instantly via
www.UmbrellaPro.com
.
Contact us today for an Instant Pricing Indication!
Ryan O'Neill - Great Point Insurance - 203.763.4953
roneill@greatpointins.com
Details
$10 Maximum Limit
$5 Minimum Limit
Has Pen
Appointment Required
Offered By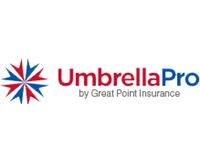 UmbrellaPro by Great Point Insurance
10 listings in 50 states + DC
View Company
Availability 50 states + DC
Alabama
Alaska
Arizona
Arkansas
California
Colorado
Connecticut
Delaware
District of Columbia
Florida
Georgia
Hawaii
Idaho
Illinois
Indiana
Iowa
Kansas
Kentucky
Louisiana
Maine
Maryland
Massachusetts
Michigan
Minnesota
Mississippi
Missouri
Montana
Nebraska
Nevada
New Hampshire
New Jersey
New Mexico
New York
North Carolina
North Dakota
Ohio
Oklahoma
Oregon
Pennsylvania
Rhode Island
South Carolina
South Dakota
Tennessee
Texas
Utah
Vermont
Virginia
Washington
West Virginia
Wisconsin
Wyoming