MetalWorkingGuard - Machine Shops & Metal Finishers
Offered by AmWINS Group, Inc.
Metalworking
Machine Shops
Metal Manufacturers
Metal
Description
For over 35 years, MetalWorkingGuard has been one of the most experienced markets for this class of business in the country. The program is tailored to fit many types of metalworking operations including custom machining operations, distributors of metalworking related products, electroplaters, foundries, machine parts manufacturers, machine shops and metal finishers.
Eligible Operations
Custom Machining Operations
Distributors of Metalworking and Plastic related products
Electroplaters
Foundries
Machine Parts Manufacturers
Machine Shops
Metal Finishers/Treaters
Ineligible Operations
Installation - Contractors
Consumer Products - Finished Goods
Aircraft / Aerospace Products
Structural Metal
Availability
This program is available in all states.
Coverages*
Property
Special Property form enhancements (in most states)
Equipment Breakdown
General Liability
Inland Marine
Crime
Commercial Auto
Commercial Umbrella
Stop Gap Liability
Workers' Compensation
Employment Practices Liability Insurance
Product Withdrawal Expense
Coverage is provided on an admitted basis unless otherwise indicated.
Submission Requirements
Acord Applications
MetalWorkingGuard & PlasticsGuard Supplemental Questionnaire
Metal Finishing Supplemental Questionnaire if applicable
Foundries Supplemental Questionnaire if applicable
Prior Premium and Loss Information for all lines (5 years minimum)
Brochures or Product Descriptions
Completed Business Income worksheet if requested limit exceeds $750,000 and/or writing coverage on an Agreed Amount basis
Please send submissions to: robin.mucher@amwins.com.
*This is intended as a brief overview of the coverages offered. Please ask for complete copies of policies for a full description of coverage.
Listing Contact
Robin Mucher Senior Production Underwriter
Offered By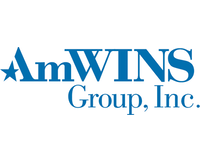 AmWINS Group, Inc.
32 listings in 50 states + DC
View Company
Availability 50 states + DC
Alabama
Alaska
Arizona
Arkansas
California
Colorado
Connecticut
Delaware
District of Columbia
Florida
Georgia
Hawaii
Idaho
Illinois
Indiana
Iowa
Kansas
Kentucky
Louisiana
Maine
Maryland
Massachusetts
Michigan
Minnesota
Mississippi
Missouri
Montana
Nebraska
Nevada
New Hampshire
New Jersey
New Mexico
New York
North Carolina
North Dakota
Ohio
Oklahoma
Oregon
Pennsylvania
Rhode Island
South Carolina
South Dakota
Tennessee
Texas
Utah
Vermont
Virginia
Washington
West Virginia
Wisconsin
Wyoming