ResortGuard - Destination Resorts, Hotels & Spas
Offered by AmWINS Group, Inc.
Community Associations
Destination Resorts
Sportsmens Lodges
Hotels
Resort
Spa Hotel
Country Inn
Boutique Hotels
Description
The ResortGuard Insurance Program is designed for businesses engaged in the operation of independently owned Destination Resorts, Resort Hotels, Destination Spa Hotels, Boutique Hotels, Large Scale Recreational Planned Communities, Timeshare/Interval Ownership Operations, Upscale Sportsmen's Lodges and Guest Ranches.

Available Coverage: Property, Equipment Breakdown, Auto, Crime, General Liability, Inland Marine, Umbrella, Workers' Compensation.

Target Accounts:

Premium greater than $25K
In operation 5 or more years under current management
Buildings less than 25 years old or fully renovated within the last 15 years (including roof)
Risks that are not located in CAT prone areas
Visit www.resortguard.com for more information
Listing Contact
Jeff Benjamin Program Manager - ResortGuard, HoaPoaGuard
Offered By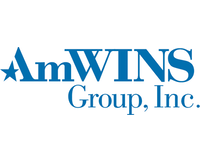 AmWINS Group, Inc.
32 listings in 50 states + DC
View Company
Availability 50 states + DC
Alabama
Alaska
Arizona
Arkansas
California
Colorado
Connecticut
Delaware
District of Columbia
Florida
Georgia
Hawaii
Idaho
Illinois
Indiana
Iowa
Kansas
Kentucky
Louisiana
Maine
Maryland
Massachusetts
Michigan
Minnesota
Mississippi
Missouri
Montana
Nebraska
Nevada
New Hampshire
New Jersey
New Mexico
New York
North Carolina
North Dakota
Ohio
Oklahoma
Oregon
Pennsylvania
Rhode Island
South Carolina
South Dakota
Tennessee
Texas
Utah
Vermont
Virginia
Washington
West Virginia
Wisconsin
Wyoming