Workers' Compensation - Healthcare
Offered by AmWINS Group, Inc.
Healthcare
Workers Compensation
California Workers Comp
Workers Comp
Monoline Workers Compensation
WC For Healthcare
Healthcare WC
Healthcare Workers Comp
Description
APU's AmeriComp program provides national mono-line workers' compensation coverage for a variety of different industries, including healthcare. The program has partnered with underwriting carriers that provide specialized loss prevention services and exemplary claim services.

Minimum Premium:$10,000
Carrier Information
QBE and others
Listing Contact
Eric Langlois
Offered By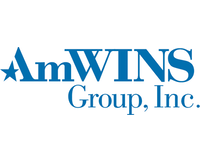 AmWINS Group, Inc.
33 listings in 50 states + DC
View Company
Availability 50 states + DC
Alabama
Alaska
Arizona
Arkansas
California
Colorado
Connecticut
Delaware
District of Columbia
Florida
Georgia
Hawaii
Idaho
Illinois
Indiana
Iowa
Kansas
Kentucky
Louisiana
Maine
Maryland
Massachusetts
Michigan
Minnesota
Mississippi
Missouri
Montana
Nebraska
Nevada
New Hampshire
New Jersey
New Mexico
New York
North Carolina
North Dakota
Ohio
Oklahoma
Oregon
Pennsylvania
Rhode Island
South Carolina
South Dakota
Tennessee
Texas
Utah
Vermont
Virginia
Washington
West Virginia
Wisconsin
Wyoming