Artisan Contractors GL
Offered by Anderson and Murison
General Liability
Artisan Contractors
Contractors
General Contractors
Artisans
Contractors General Liability
Commercial Contractors
Residential Contractors
Artisan General Liability
Description
Anderson and Murison offers Commercial and Residential Artisan Contractors coverage for GL coverage under this new program. This market also provides coverage for roofers and most other artisan contractor classes. New ventures are eligible. Submit on-line at EZ-App for Contractors on our website. Immediate quotes are available for most risks.
Coverages can include:
Blanket Primary additional insureds and blanket waiver of subrogation available (Includes completed operations in most states)
GL limits available up to $2,000,000/$2,000,000; Defense is outside the limits
Occurrence-based coverage
ISO Additional Insured endorsements (CG2010 and CG2037) available
Damage to premises rented to you up to $100,000
Medical payments up to $5,000
Broad contractual liability coverage
Tract home definition expanded to 20 homes
For competitive pricing and fast turnaround, call or email you're A&M representative today.
800-234-6977

www.AndersonMurison.com
Carrier Information
Multiple Carriers
Listing Contact
Commercial Underwriting
Offered By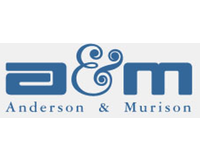 Anderson and Murison
10 listings in 50 states + DC
View Company
Availability 49 states
Alabama
Alaska
Arizona
Arkansas
California
Colorado
Connecticut
Delaware
District of Columbia
Florida
Georgia
Hawaii
Idaho
Illinois
Indiana
Iowa
Kansas
Kentucky
Louisiana
Maine
Maryland
Massachusetts
Michigan
Minnesota
Mississippi
Missouri
Montana
Nebraska
Nevada
New Hampshire
New Jersey
New Mexico
New York
North Carolina
North Dakota
Ohio
Oklahoma
Oregon
Pennsylvania
Rhode Island
South Carolina
South Dakota
Tennessee
Texas
Utah
Vermont
Virginia
Washington
West Virginia
Wisconsin
Wyoming