Stand Alone Personal Umbrella
Offered by Anderson & Murison, Inc.
Excess
Excess Liability
Umbrella
Personal Umbrella
Liability
Admitted Umbrella
Excess Umbrella Liability
Stand Alone Umbrella
Agent Umbrella
Description
Anderson and Murison offers five stand alone Personal Umbrella programs. Online application and rating for most risks, plus UM/UIM coverage is available up to $1 mm in all states and $2 mm in CA. We offer A.M. A+ rated programs, so contact an Underwriter today with any questions or assistance with online website rating.

800-234-6977

www.AndersonMurison.com
Details
$40M Maximum Limit
$1M Minimum Limit
Carrier Information
Scottsdale, Nautilus, Hudson, United States Liability, and RLI
Rating By A.M. Best & Co.
Listing Contact
Personal Umbrella Underwriting
Offered By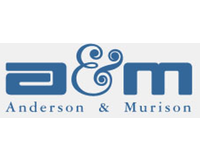 Anderson & Murison, Inc.
10 listings in 50 states + DC
View Company
Availability 50 states + DC
Alabama
Alaska
Arizona
Arkansas
California
Colorado
Connecticut
Delaware
District of Columbia
Florida
Georgia
Hawaii
Idaho
Illinois
Indiana
Iowa
Kansas
Kentucky
Louisiana
Maine
Maryland
Massachusetts
Michigan
Minnesota
Mississippi
Missouri
Montana
Nebraska
Nevada
New Hampshire
New Jersey
New Mexico
New York
North Carolina
North Dakota
Ohio
Oklahoma
Oregon
Pennsylvania
Rhode Island
South Carolina
South Dakota
Tennessee
Texas
Utah
Vermont
Virginia
Washington
West Virginia
Wisconsin
Wyoming