Commercial Lines DIC & Monoline Earthquake
Offered by Anderson and Murison
Earthquake
Stand Alone Earthquake
California Earthquake
Difference In Condition
Description
Anderson and Murison offers innovative solutions for highly specialized needs - Like Commercial DIC & Monoline Earthquake Insurance in California or throughout the U.S. - Look to A&M! We have flexible underwriting with reasonable rates and deductibles in all zones.
Key coverages:
DIC including Earthquake, Flood, Wind and Earthquake Sprinkler Leakage
Multilayered or excess options available
Tuck under parking okay
Low deductible options may be available depending on zone
No age limits on structures
In-House capacity available with fast turnaround times for most TIV's under $10mm
Condominium Form available
B Zone okay
For competitive pricing and fast turnaround, call or email your A&M representative today.
800-234-6977

www.AndersonMurison.com
Carrier Information
Multiple Carriers
Listing Contact
Commercial Underwriting
Offered By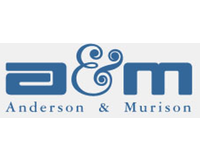 Anderson and Murison
10 listings in 50 states + DC
View Company
Availability 49 states
Alabama
Alaska
Arizona
Arkansas
California
Colorado
Connecticut
Delaware
District of Columbia
Florida
Georgia
Hawaii
Idaho
Illinois
Indiana
Iowa
Kansas
Kentucky
Louisiana
Maine
Maryland
Massachusetts
Michigan
Minnesota
Mississippi
Missouri
Montana
Nebraska
Nevada
New Hampshire
New Jersey
New Mexico
New York
North Carolina
North Dakota
Ohio
Oklahoma
Oregon
Pennsylvania
Rhode Island
South Carolina
South Dakota
Tennessee
Texas
Utah
Vermont
Virginia
Washington
West Virginia
Wisconsin
Wyoming