General Liability (GL)
Offered by Anderson & Murison, Inc.
General Liability
E&O
Professional Liability
Non Profit D&O
Excess Liability
Cyber Liability
Contractors General Liability
Employment Practices Liability
Lawyers Professional Liability
Garage Liability
Description
Anderson & Murison's offers a number of options for General Liability coverage. A&M has In-House binding authority with multiple A.M. A+ Rated markets that allow our experienced Underwriters to offer faster service and competitive quotes. Contact us at

800-234-6977 Ext. 220.

www.AndersonMurison.com
Details
$10M Maximum Limit
$1M Minimum Limit
Carrier Information
Multiple Carriers
Listing Contact
Commercial Underwriting
Offered By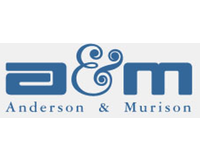 Anderson & Murison, Inc.
10 listings in 50 states + DC
View Company
Availability 49 states
Alabama
Alaska
Arizona
Arkansas
California
Colorado
Connecticut
Delaware
District of Columbia
Florida
Georgia
Hawaii
Idaho
Illinois
Indiana
Iowa
Kansas
Kentucky
Louisiana
Maine
Maryland
Massachusetts
Michigan
Minnesota
Mississippi
Missouri
Montana
Nebraska
Nevada
New Hampshire
New Jersey
New Mexico
New York
North Carolina
North Dakota
Ohio
Oklahoma
Oregon
Pennsylvania
Rhode Island
South Carolina
South Dakota
Tennessee
Texas
Utah
Vermont
Virginia
Washington
West Virginia
Wisconsin
Wyoming