DealerGuard: Auto Dealers Open Lot Insurance
Offered by AmWINS Group, Inc.
Auto Dealers
Dealers Open Lot
Comprehensive Offering
Franchised Auto Dealership
Dealers
Independent Dealers
Description
The DealerGuard program offers open lot physical damage coverage for franchised auto dealers as well as large independent auto dealers. For over 25 years, DealerGuard has provided industry leading, comprehensive insurance solutions to protect auto dealerships.

Target Risks
• Franchised auto dealers or large independent auto dealers
• Minimum account premium: $10,000
• Low demo/employee ratio (<10%)
• Dealer enrolled in OEM rental or courtesy car program
• 5+ years in operation (franchised & non-franchised)
• Documented premise, operational, and financial controls

Exclusions
• Flood coverage in or within 250 ft. of "A" or "V" FEMA zones
• Coastal wind coverage for trucks, trailers, or RVs <5 miles from shore
• Coverage for >$5M inventory stored indoors in earthquake prone areas
• Exposures in close proximity to wildfire prone areas
Carrier Information
Lexington
Listing Contact
Matt Cermak
Offered By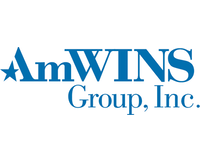 AmWINS Group, Inc.
32 listings in 50 states + DC
View Company
Availability 50 states + DC
Alabama
Alaska
Arizona
Arkansas
California
Colorado
Connecticut
Delaware
District of Columbia
Florida
Georgia
Hawaii
Idaho
Illinois
Indiana
Iowa
Kansas
Kentucky
Louisiana
Maine
Maryland
Massachusetts
Michigan
Minnesota
Mississippi
Missouri
Montana
Nebraska
Nevada
New Hampshire
New Jersey
New Mexico
New York
North Carolina
North Dakota
Ohio
Oklahoma
Oregon
Pennsylvania
Rhode Island
South Carolina
South Dakota
Tennessee
Texas
Utah
Vermont
Virginia
Washington
West Virginia
Wisconsin
Wyoming