Natural Gas Distributors Program
Offered by AmWINS Group, Inc.
Utility
Utilities
Natural Gas
Description
The Natural Gas Distributors program has been designed to include coverage that meets the unique needs of the natural gas distribution industry.
Coverage available: Boiler & Machinery, Public Officials, Workers' Comp, GL, Inland Marine, Property, Umbrella, Auto Commercial-Standard, Railroad Protective Liability, and EPLI.
Visit our website for more information
.
Carrier Information
Markel
Listing Contact
Robyn Collins
Offered By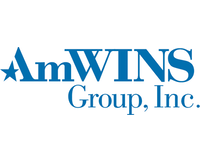 AmWINS Group, Inc.
32 listings in 50 states + DC
View Company
Availability 50 states + DC
Alabama
Alaska
Arizona
Arkansas
California
Colorado
Connecticut
Delaware
District of Columbia
Florida
Georgia
Hawaii
Idaho
Illinois
Indiana
Iowa
Kansas
Kentucky
Louisiana
Maine
Maryland
Massachusetts
Michigan
Minnesota
Mississippi
Missouri
Montana
Nebraska
Nevada
New Hampshire
New Jersey
New Mexico
New York
North Carolina
North Dakota
Ohio
Oklahoma
Oregon
Pennsylvania
Rhode Island
South Carolina
South Dakota
Tennessee
Texas
Utah
Vermont
Virginia
Washington
West Virginia
Wisconsin
Wyoming