Description
Underwriting Summary
• Repair shops
ONLY
, No Auto Sales
• If towing services are provided, a max of 1 tow truck is allowed (No 24 hour towing.)
• No bulk storage of new or used tires
• No tire recapping or vulcanizing.
• Spray painting operations must be preformed in booths that meet NFPA Standards for effective sprat booths. Fire suppression system is required.
• Tire sales permitted if revenue does not exceed 25% of total annual revenue.
• Welding area must be free of flammables/ combustibles.
Applications
Click here to access the application
Coverages
Package: Property, Garage Liability and Garage Keepers Liability
Optional Coverages
• GaragePac affords the following coverage:
* Business Personal Property includes employee tools and equipment.
* Theft of employee tools is subject to $500/ EE / 2,500/ OCC.
* $25,000 / Premise per occurrence communication supply services.
• Business income available
Risk Placement Services Sacramento is a licensed Surplus Lines Broker/MGA specializing in P&C products and programs. We serve independent retailers for both Personal and Commercial Lines.
- Dedicated, Experienced Staff
- Competitive Products & Pricing
- Attractive Commissions
- Preferred to Non-Standard
- Quotes within 24 Hours
Listing Contact
Meghan Fitzgerald Personal Lines Team Leader
Offered By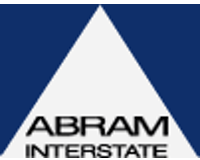 Risk Placement Services Sacramento
10 listings in 11 states
View Company
Availability 3 states
Alabama
Alaska
Arizona
Arkansas
California
Colorado
Connecticut
Delaware
District of Columbia
Florida
Georgia
Hawaii
Idaho
Illinois
Indiana
Iowa
Kansas
Kentucky
Louisiana
Maine
Maryland
Massachusetts
Michigan
Minnesota
Mississippi
Missouri
Montana
Nebraska
Nevada
New Hampshire
New Jersey
New Mexico
New York
North Carolina
North Dakota
Ohio
Oklahoma
Oregon
Pennsylvania
Rhode Island
South Carolina
South Dakota
Tennessee
Texas
Utah
Vermont
Virginia
Washington
West Virginia
Wisconsin
Wyoming