Pollution - Auto Dealers/Auto Repair Shops
Offered by AmWINS Group, Inc.
Pollution
Auto Dealers
Dealers
Auto Repair
Description
The AutoGuard Program is an innovative pollution insurance product designed to protect auto dealerships and automotive service/repair shops from the financial consequences of environmental losses. Also included are: brake shops, detail shops, equipment leasing companies, farm equipment dealers, lube shops, muffler shops, new car and truck dealerships, oil change repair centers, RV dealers, transmission repair centers and truck service centers. road Form Pollution Liability Coverage can include: Third party BI & PD - on and off site, on site clean-up, transportation of pollutants, protection for non-owned disposal sites, storage tanks at scheduled locations, multiple locations and tail coverage.

Requirements: Completed application(s)
Carrier Information
Zurich North America
Listing Contact
Jim Titus
Offered By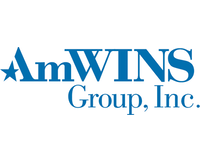 AmWINS Group, Inc.
32 listings in 50 states + DC
View Company
Availability 50 states + DC
Alabama
Alaska
Arizona
Arkansas
California
Colorado
Connecticut
Delaware
District of Columbia
Florida
Georgia
Hawaii
Idaho
Illinois
Indiana
Iowa
Kansas
Kentucky
Louisiana
Maine
Maryland
Massachusetts
Michigan
Minnesota
Mississippi
Missouri
Montana
Nebraska
Nevada
New Hampshire
New Jersey
New Mexico
New York
North Carolina
North Dakota
Ohio
Oklahoma
Oregon
Pennsylvania
Rhode Island
South Carolina
South Dakota
Tennessee
Texas
Utah
Vermont
Virginia
Washington
West Virginia
Wisconsin
Wyoming