Demolition Contractors
Offered by AmWINS Group, Inc.
Demolition Contractors
Demolition
Salvage
Excavation
Description
DemoPro®, our insurance program for demolition contractors, provides coverage for wrecking and/or salvage operations in most states. Program highlights include superior claims and loss control service, as well as local rating and underwriting.
Target Classes
Wrecking Building or Structures
Salvage Operations
*At least 75% of GL receipts must come from these classes
Other Allowable Operations (up to 25%)
Excavation
Concrete construction
Grading of land
Landscaping
Ineligible Operations
No demolition contractors where more than 25% of demolition operations are subbed out to others
Wrecking ball and/or blasting performed by the insured
Coverages
General Liability
Automobile
Pollution
Excess
Availability
All states except Alaska and Hawaii
Limits
General Liability
General Aggregate $4,000,000
Products/Completed Operations Aggregate $2,000,000
Personal & Advertising Injury $1,000,000
Each Occurrence $1,000,000
Fire Damage $100,000
Medical Expenses $5,000
Contractors Pollution Liability Coverage available
Per occurrence deductibles of up to $25,000 either on an individual BI and PD basis as well as a BI/PD combined available
Auto - $1,000,000 CSL
Minimum Premium
$10,000 General Liability
Carrier
A.M. Best "A"' rated carrier
Non-Admitted paper for GL and Excess
Admitted for all other lines
Requirements
75% of operations must be derived from demolition-related activities
Completed Acord application
Demolition Contractors Supplemental Application
Currently values loss runs for the past five years
Narrative of any losses in excess of $50,000
Current balance sheet and most recent audited financial statement including notes or D&B equivalent
Signed TRIA upon building
If employee leasing is done, a copy of the lease agreement
Copy of the safety program if one is in place
Details of all operations, including discontinued or sold operations, and new acquired operations
Current drivers list and MVRs
Offered By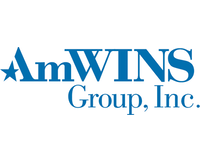 AmWINS Group, Inc.
32 listings in 50 states + DC
View Company
Availability 49 states
Alabama
Alaska
Arizona
Arkansas
California
Colorado
Connecticut
Delaware
District of Columbia
Florida
Georgia
Hawaii
Idaho
Illinois
Indiana
Iowa
Kansas
Kentucky
Louisiana
Maine
Maryland
Massachusetts
Michigan
Minnesota
Mississippi
Missouri
Montana
Nebraska
Nevada
New Hampshire
New Jersey
New Mexico
New York
North Carolina
North Dakota
Ohio
Oklahoma
Oregon
Pennsylvania
Rhode Island
South Carolina
South Dakota
Tennessee
Texas
Utah
Vermont
Virginia
Washington
West Virginia
Wisconsin
Wyoming