Social & Human Services
Offered by Rockwood Programs, Inc.
Social Services
Human Services
Social Workers
Counseling
Group Homes
Substance Abuse
Rehab Facilities
Senior Centers
Special Needs
Sober Living
Description
Social and Human Service organizations face unique challenges, and as the need for social services grows, so does the organizations' exposures. Whether their mission is to assist those with special needs or to help those overcoming an addiction, our professional and general liability program provides legal defense and indemnity should your client be sued by a third party for an alleged or actual wrongdoing by their employees, volunteers, or others who work on their behalf. 
Rockwood Programs offers a comprehensive program for Social and Human Services agencies. Eligible risks include:


Adult Day Care Centers
Community Social Service Centers
Counseling Centers
Day Schools (for special needs)
Emergency Shelters
Family Counseling Centers
Group Homes (developmental disabilities)
Halfway Group Homes
Homes for Destitute Men & Women
Mental Health Service Centers
Multi-Service Centers
Rehabilitation Centers
Senior Centers
Self-Help Organizations
Sober Living Facilities
Substance Abuse Counseling Centers
Coverages Available:


Professional Liability
General Liability (Occurrence)
Hired Auto and Non Owned Auto
Regulatory Defense/Penalties
Sexual/Physical Misconduct
Privacy Liability
Medical Payments Extension
Products/Completed Operations Liability
Employee Benefits Liability
Fire Legal Liability
Damage to Patient Property
Privacy Notification Costs
coverage available on an admitted and non admitted basis
Listing Contact
Kathy Hasted Program Manager
Offered By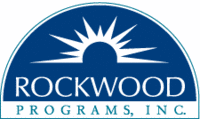 Rockwood Programs, Inc.
10 listings in 50 states + DC
View Company
Availability 50 states + DC
Alabama
Alaska
Arizona
Arkansas
California
Colorado
Connecticut
Delaware
District of Columbia
Florida
Georgia
Hawaii
Idaho
Illinois
Indiana
Iowa
Kansas
Kentucky
Louisiana
Maine
Maryland
Massachusetts
Michigan
Minnesota
Mississippi
Missouri
Montana
Nebraska
Nevada
New Hampshire
New Jersey
New Mexico
New York
North Carolina
North Dakota
Ohio
Oklahoma
Oregon
Pennsylvania
Rhode Island
South Carolina
South Dakota
Tennessee
Texas
Utah
Vermont
Virginia
Washington
West Virginia
Wisconsin
Wyoming