Behavioral and Allied Healthcare Liability
Offered by Rockwood Programs, Inc.
Medical Professional Liability
Medical Malpractice
Allied Medical Errors & Omissions
Allied Healthcare
Healthcare E&O
Behavioral Healthcare
Description
Rockwood Programs offers comprehensive liability insurance products for behavioral and allied health professionals. Our solutions allow your client to have a peace of mind so they can concentrate on what is really important for their practice – "helping others".


KEY FEATURES:


Over 75 different behavioral and allied health occupations eligible
Coverage for employed or self-employed individuals and organizations
Professional Liability
General Liability
Cyber Liability (for individual professionals or students only)
Occurrence policy form (PL & GL)
Multiple limit options
$0 deductible (first dollar defense)
Online quotes
Listing Contact
Kathy Hasted Program Manager
Offered By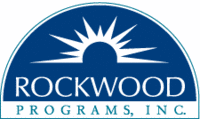 Rockwood Programs, Inc.
10 listings in 50 states + DC
View Company
Availability 50 states + DC
Alabama
Alaska
Arizona
Arkansas
California
Colorado
Connecticut
Delaware
District of Columbia
Florida
Georgia
Hawaii
Idaho
Illinois
Indiana
Iowa
Kansas
Kentucky
Louisiana
Maine
Maryland
Massachusetts
Michigan
Minnesota
Mississippi
Missouri
Montana
Nebraska
Nevada
New Hampshire
New Jersey
New Mexico
New York
North Carolina
North Dakota
Ohio
Oklahoma
Oregon
Pennsylvania
Rhode Island
South Carolina
South Dakota
Tennessee
Texas
Utah
Vermont
Virginia
Washington
West Virginia
Wisconsin
Wyoming