Property & Casualty Agent E&O
Offered by Rockwood Programs, Inc.
Errors And Omissions
Agent E&O
P&C Agents
Casualty Agent E&O
Property Agent E&O
Description
Rockwood Programs has been a premier provider of Insurance Agents E&O for over 15 years. Rockwood administers a national program underwritten through Certain Underwriters at Lloyds, London for P&C Retail Agents (generating less than $2M in revenues annually) as well as Newly Licensed (1-3 years) Agents.

We also possess appointments with other "A" rated carriers, allowing us to place any P&C Agent risk.

Established Agents Program Highlights:

• Low minimum premiums

• Policy deductibles apply to damages only (First Dollar Defense)

• Definition of "Insured" expanded to include Independent Contractors

• Legal representation provided for Administrative/Disciplinary proceedings
• Coverage provided for insurance transactions conducted via the Internet (E-Commerce)
• Cyber Liability protection included as part of the base coverage, subject to a sublimit. A higher cyber limit is available via endorsement

• On-Line Risk Management Tools
Carrier Information
"A" Rated
Listing Contact
Brian Pasternack Underwriter
Offered By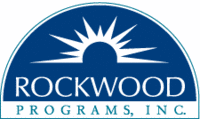 Rockwood Programs, Inc.
10 listings in 50 states + DC
View Company
Availability 46 states
Alabama
Alaska
Arizona
Arkansas
California
Colorado
Connecticut
Delaware
District of Columbia
Florida
Georgia
Hawaii
Idaho
Illinois
Indiana
Iowa
Kansas
Kentucky
Louisiana
Maine
Maryland
Massachusetts
Michigan
Minnesota
Mississippi
Missouri
Montana
Nebraska
Nevada
New Hampshire
New Jersey
New Mexico
New York
North Carolina
North Dakota
Ohio
Oklahoma
Oregon
Pennsylvania
Rhode Island
South Carolina
South Dakota
Tennessee
Texas
Utah
Vermont
Virginia
Washington
West Virginia
Wisconsin
Wyoming