Director & Officers Liability Insurance Options
Offered by Rockwood Programs, Inc.
EPLI
Directors & Officers
D&O
Non Profit D&O
Management Liability
Description
Management Liability encompasses a wide array of coverages that need to be seriously considered by Privately-Held, Publicly-Held and Non Profit Organizations. Due to a heightened sense of scrutiny, directors and officers of these organizations are being sued more today than in years past. Let Rockwood Programs network of highly rated insurance carriers help your clients with the following coverages.
FOR PROFIT D&O LIABILITY INSURANCE

Privately Held:


Limits up to $5,000,000 for D&O and EPLI
Limits up to $1,000,000 for Fiduciary
Duty to Defend
Defense outside the limit for EPLI (up to 200 employees)
Unlimited ERP for former Directors & Officers
Fiduciary/ Crime and EPLI coverage options available
Publicly Traded:


Broad definition of insureds
Expanded definition of claims
Mulitple carve-back for insured versus insured
Loss includes punitive or exemplary damages
Limits up to $10,000,000
NOT FOR PROFIT D&O LIABILITY INSURANCE
Limits up to $5,000,000
Coverage for both monetary and non-monetary claims
Duty to Defend
Defense in addition to limits is available
Full Prior Acts coverage is available
Punitive damages or exemplary damages (where applicable by law)
EPLI includes Third Party Coverage
Wage & Hour (subject to sublimit)
Carrier Information
Multiple "A" Rated Carriers
Listing Contact
Mark Lann
Offered By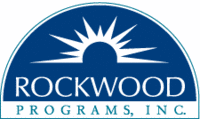 Rockwood Programs, Inc.
10 listings in 50 states + DC
View Company
Availability 50 states + DC
Alabama
Alaska
Arizona
Arkansas
California
Colorado
Connecticut
Delaware
District of Columbia
Florida
Georgia
Hawaii
Idaho
Illinois
Indiana
Iowa
Kansas
Kentucky
Louisiana
Maine
Maryland
Massachusetts
Michigan
Minnesota
Mississippi
Missouri
Montana
Nebraska
Nevada
New Hampshire
New Jersey
New Mexico
New York
North Carolina
North Dakota
Ohio
Oklahoma
Oregon
Pennsylvania
Rhode Island
South Carolina
South Dakota
Tennessee
Texas
Utah
Vermont
Virginia
Washington
West Virginia
Wisconsin
Wyoming