Non-Profit Youth Organizations
Offered by Great American Insurance Group
Nonprofits
Non Profits
Youth Programs
Youth Organizations
Social Services
YMCA
Boys And Girls Clubs
Special Education
Head Start
Day Care
Description
Great American Insurance Group offers a comprehensive program for Non-Profit & Social Service Organizations many of which serve our nations youth. Coverages can include general liability, property, inland marine, auto, umbrella, abuse and molestation, professional liability, crime, equipment breakdown, etc.

Eligible classes include: YMCA, YWCA, boys and girls clubs, head starts, latch key training, youth recreation, community centers, special education schools, child guidance, youth residential homes, daycare (including for profit), Montessori schools, early childhood education and development, boys towns, private schools and many other human and social service organizations serving America's youth.

Our program provides many behind the scenes value-added services to our insureds such as safety and loss control materials and consultations and customized claim monitoring systems. We work closely with our agents to provide the coverages and services these organizations need.
Carrier Information
Great American Insurance Group
Listing Contact
Chelsea Wood VP
Offered By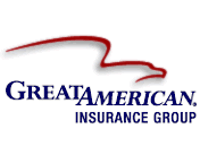 Great American Insurance Group
6 listings in 50 states + DC
View Company
Availability 46 states
Alabama
Alaska
Arizona
Arkansas
California
Colorado
Connecticut
Delaware
District of Columbia
Florida
Georgia
Hawaii
Idaho
Illinois
Indiana
Iowa
Kansas
Kentucky
Louisiana
Maine
Maryland
Massachusetts
Michigan
Minnesota
Mississippi
Missouri
Montana
Nebraska
Nevada
New Hampshire
New Jersey
New Mexico
New York
North Carolina
North Dakota
Ohio
Oklahoma
Oregon
Pennsylvania
Rhode Island
South Carolina
South Dakota
Tennessee
Texas
Utah
Vermont
Virginia
Washington
West Virginia
Wisconsin
Wyoming