Description
AgriBusiness:
Specializes in providing coverage for full-time operating farms and ranches, and agricultural operations nationwide; proud to be insuring farm and ranch operations for over 100 years.

Crop:
An innovative leader in the crop insurance industry; products include Multiple Peril Crop Insurance (MPCI) and numerous Named Peril Insurance products, including crop-hail.

Equine Mortality:
One of the world's leading providers of equine mortality insurance and related coverages through professional equine independent agents.

Carrier Information
Great American Insurance Group
Offered By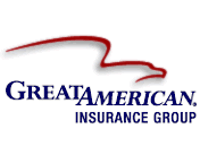 Great American Insurance Group
6 listings in 50 states + DC
View Company
Availability 50 states + DC
Alabama
Alaska
Arizona
Arkansas
California
Colorado
Connecticut
Delaware
District of Columbia
Florida
Georgia
Hawaii
Idaho
Illinois
Indiana
Iowa
Kansas
Kentucky
Louisiana
Maine
Maryland
Massachusetts
Michigan
Minnesota
Mississippi
Missouri
Montana
Nebraska
Nevada
New Hampshire
New Jersey
New Mexico
New York
North Carolina
North Dakota
Ohio
Oklahoma
Oregon
Pennsylvania
Rhode Island
South Carolina
South Dakota
Tennessee
Texas
Utah
Vermont
Virginia
Washington
West Virginia
Wisconsin
Wyoming