RecycleGuard - Recycling Operations
Offered by AmWINS Group, Inc.
Recycling
Scrap Metal
Paper Recycler
Metal Recyclers
Glass Recycler
Auto Dismantling
Electronic Recycler
Plastic Recyclers
Recycling Facilities
Recycling/Salvage
Description
The RecycleGuard Insurance Program is designed for businesses with primary operations in Recycling, including scrap metal, paper, plastic, glass, textiles, rubber (including scrap tire processing) & electronics. Open to ISRI members and non members.

Available Coverage:
Auto
Crime
CGL
Pollution Liability
Equipment Breakdown
Inland Marine
Property
Impaired Property
Professional Liability for document destruction
Umbrella
Conversion Coverage
Combined Environmental/General Liability
Workers' Comp 

Visit www.recycleguard.com for more information
Listing Contact
Susan Diecidue Program Manager
Offered By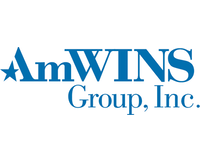 AmWINS Group, Inc.
32 listings in 50 states + DC
View Company
Availability 50 states + DC
Alabama
Alaska
Arizona
Arkansas
California
Colorado
Connecticut
Delaware
District of Columbia
Florida
Georgia
Hawaii
Idaho
Illinois
Indiana
Iowa
Kansas
Kentucky
Louisiana
Maine
Maryland
Massachusetts
Michigan
Minnesota
Mississippi
Missouri
Montana
Nebraska
Nevada
New Hampshire
New Jersey
New Mexico
New York
North Carolina
North Dakota
Ohio
Oklahoma
Oregon
Pennsylvania
Rhode Island
South Carolina
South Dakota
Tennessee
Texas
Utah
Vermont
Virginia
Washington
West Virginia
Wisconsin
Wyoming