Workers' Compensation (Monoline)
Offered by AmWINS Group, Inc.
Healthcare
Transportation
Manufacturing
Workers Compensation
Construction
Monoline
Property & Casualty
Workers Comp
Monoline Workers Compensation
Commercial Insurance
Description
With our AmeriComp workers' compensation program, AmWINS has access to multiple markets that have a broad class code appetite. We have both direct access and binding authority for our carriers.
Target Industries
Transportation
Manufacturing
Hospitality
Wholesale
Construction
Healthcare – Home Healthcare
Retail
Service
Highlights
Low to high hazard industries
Credit to debit experience modifications
New ventures
Guaranteed cost and loss sensitive programs
USL&H
Minimum PremiumRequirements
Completed ACORD applications
Three to five years of loss runs
Experience mod sheet
Offered By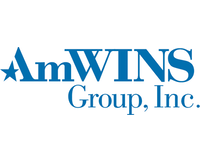 AmWINS Group, Inc.
33 listings in 50 states + DC
View Company
Availability 49 states
Alabama
Alaska
Arizona
Arkansas
California
Colorado
Connecticut
Delaware
District of Columbia
Florida
Georgia
Hawaii
Idaho
Illinois
Indiana
Iowa
Kansas
Kentucky
Louisiana
Maine
Maryland
Massachusetts
Michigan
Minnesota
Mississippi
Missouri
Montana
Nebraska
Nevada
New Hampshire
New Jersey
New Mexico
New York
North Carolina
North Dakota
Ohio
Oklahoma
Oregon
Pennsylvania
Rhode Island
South Carolina
South Dakota
Tennessee
Texas
Utah
Vermont
Virginia
Washington
West Virginia
Wisconsin
Wyoming