Energy Program (EIURS)
Offered by DUAL Commercial, LLC
Energy
Consultants
Inland Marine
Energy Property & Casualty
Solar Energy
Pipeline Contractors
Alternative Energy
Site Pollution
Renewable Energy
Description
Welcome to Energy, Industrial& Utility Risk Solutions, LLC (EIURS), a division of DUAL. These underwriting veterans provide property, casualty, inland marine, and worker's comp coverage in the environmental, casualty, and energy middle-market sectors.

Risk Profiles Service:
Oil & gas contractors and service providers
Renewable energy risks
Pipeline contractors
Equipment rental
Consultants
Refinery contractors
Alternative energy risks
Distributors
Utility contractors

Ineligible Risks
Production drillers
Hydro-fracking
Haulers Disposal/Injection wells
Lease/owner operators
Underground mining
Residential/Commercial (When primarily engaged in such).
Details
Has Pen
Appointment Required
Carrier Information
Certain Underwriters at Lloyds of London, an A.M. Best Rating: "AXV"
Listing Contact
Scott McDougall Founder
Offered By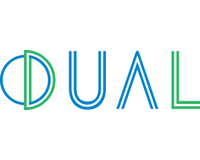 DUAL Commercial, LLC
10 listings in 50 states + DC
View Company
Availability 50 states + DC
Alabama
Alaska
Arizona
Arkansas
California
Colorado
Connecticut
Delaware
District of Columbia
Florida
Georgia
Hawaii
Idaho
Illinois
Indiana
Iowa
Kansas
Kentucky
Louisiana
Maine
Maryland
Massachusetts
Michigan
Minnesota
Mississippi
Missouri
Montana
Nebraska
Nevada
New Hampshire
New Jersey
New Mexico
New York
North Carolina
North Dakota
Ohio
Oklahoma
Oregon
Pennsylvania
Rhode Island
South Carolina
South Dakota
Tennessee
Texas
Utah
Vermont
Virginia
Washington
West Virginia
Wisconsin
Wyoming