Professional Liability
Offered by DUAL Commercial, LLC
Architects E&O
Errors And Omissions
Miscellaneous Errors And Omissions
Architects & Engineers
Misc Professional Liability
Architects & Engineers Professional Liability
Allied Medical Errors & Omissions
Allied Healthcare
Miscellaneous Professional
Allied Health
Description
In DUAL's Professional Liability program, we focus on architects & engineers, miscellaneous E&O, and allied health.

Program Highlights:

Nationwide Program

Limits (Primary & Excess) up to $5M per Occurrence/ $5M General Aggregate

Excess Available

Coverage for a wide range of classes with unique & hard to place risks/ accounts with claim history.
Details
Has Pen
Appointment Required
Carrier Information
Certain Underwriters at Lloyds of London, an A.M. Best Rating: "AXV"
Listing Contact
Robert Keyser Executive Vice President
Offered By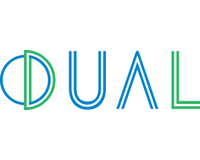 DUAL Commercial, LLC
10 listings in 50 states + DC
View Company
Availability 50 states + DC
Alabama
Alaska
Arizona
Arkansas
California
Colorado
Connecticut
Delaware
District of Columbia
Florida
Georgia
Hawaii
Idaho
Illinois
Indiana
Iowa
Kansas
Kentucky
Louisiana
Maine
Maryland
Massachusetts
Michigan
Minnesota
Mississippi
Missouri
Montana
Nebraska
Nevada
New Hampshire
New Jersey
New Mexico
New York
North Carolina
North Dakota
Ohio
Oklahoma
Oregon
Pennsylvania
Rhode Island
South Carolina
South Dakota
Tennessee
Texas
Utah
Vermont
Virginia
Washington
West Virginia
Wisconsin
Wyoming