Directors and Officers for Community Associations
Offered by Preferred Property Programs
D&O
D & O Liability
Condo D&O
Condominium Associations
Condo Associations
HOA D&O
Community Association D&O
Homeowners Associations (HOAs)
Homeowners Association Umbrella
Condo Associations Umbrella
Description
A dedicated Directors and Officers Liability policy designed specifically to address the unique exposures presented by Community Associations.

Coverage Highlights
• A+ rated carrier
• Broad definition of "Claim" provides coverage for monetary and non-monetary damages
• Employment Practices Liability coverage with Defense Expense coverage for Wage and Hour claims included
• Provides coverage for Directors, Officers, Trustees, Employees, Committee Members, Volunteers, in addition to providing coverage for independent Community Association Managers and Builder Developers
• Punitive and Exemplary Damages coverage where insurable under applicable state law
• Coverage for Insured versus Insured claims (both Insured Person vs. Insured Person and Entity Organization)
• Defense Expense coverage for Breach of Contract Claims
• Coverage for Insured Persons in Outside Director capacity

Our D&O Policy offers limits starting at $1 million on a primary or excess basis, is available in all states and was designed specifically to work in conjunction with our well established Umbrella Policy.
Details
$1M Maximum Premium
$1M Minimum Premium
Has Pen
Appointment Required
Listing Contact
Wayne Dow
Offered By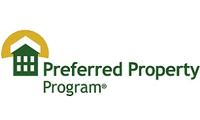 Preferred Property Programs
13 listings in 50 states + DC
View Company
Availability 50 states + DC
Alabama
Alaska
Arizona
Arkansas
California
Colorado
Connecticut
Delaware
District of Columbia
Florida
Georgia
Hawaii
Idaho
Illinois
Indiana
Iowa
Kansas
Kentucky
Louisiana
Maine
Maryland
Massachusetts
Michigan
Minnesota
Mississippi
Missouri
Montana
Nebraska
Nevada
New Hampshire
New Jersey
New Mexico
New York
North Carolina
North Dakota
Ohio
Oklahoma
Oregon
Pennsylvania
Rhode Island
South Carolina
South Dakota
Tennessee
Texas
Utah
Vermont
Virginia
Washington
West Virginia
Wisconsin
Wyoming