Active Assailant from Midlands
Offered by Midlands Management Corp.
Active Shooter
Active Assailant
Schools
School
Public Schools
Public Entity
Municipalities
Law Enforcement
Private School
Private
Description
Midlands is an industry-leading wholesale broker, program administrator and insurance services provider. Midlands's agents and clients benefit from our access to the world's leading admitted and non-admitted carriers and our very own exclusive programs.

Midlands Active Shooter covers expenses incurred in the aftermath of a violent incident.
Legal liability - coverage for damages and claim expenses that an insured will become legally obligated to pay following an Active Assailant incident
Physical damage coverage - indemnity for physical loss or damage to Insured Property caused by an active assailant incident
Business interruption coverage - indemnity for direct physical loss, damage, or destruction to insured property, denial of access to an insured location, threat to an insured location (provided it is substantiated by authorities)
Insurers will indemnify the insured for specialist crisis response and consultant fees resulting solely and directly from an active assailant or threat event and pre-event consulting and risk assessments
Weapon includes any hand held instrument, gun, tool, device or appliance, explosive devices, vehicles, corrosive substances
Extra expense coverage
-Costs of increased security in the aftermath
-Public relations expenses such as media management & brand rehabilitation
-Funeral expenses, burial and/or cremation costs for victims of incident
-Medical expenses for any insured person present during the active assailant/shooter incident
-Costs for psychiatric counseling for any person traumatized by an event assailant incident
-More

Offered By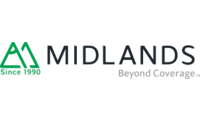 Midlands Management Corp.
10 listings in 50 states + DC
View Company
Availability 50 states + DC
Alabama
Alaska
Arizona
Arkansas
California
Colorado
Connecticut
Delaware
District of Columbia
Florida
Georgia
Hawaii
Idaho
Illinois
Indiana
Iowa
Kansas
Kentucky
Louisiana
Maine
Maryland
Massachusetts
Michigan
Minnesota
Mississippi
Missouri
Montana
Nebraska
Nevada
New Hampshire
New Jersey
New Mexico
New York
North Carolina
North Dakota
Ohio
Oklahoma
Oregon
Pennsylvania
Rhode Island
South Carolina
South Dakota
Tennessee
Texas
Utah
Vermont
Virginia
Washington
West Virginia
Wisconsin
Wyoming