Description
Our Oil & Gas Programs provide unique coverages for Operator's Extra Expense (Control of Well) for upstream oil and gas accounts across the U.S. and Canada. Regaining control of a well can be an expensive process, including pollution, clean-up, re-drilling, and restoring the well back to operation.
Control of Well
$50M OEE & $5M CCC Capacity
Re-drilling Expense
Sudden & Accidental Seepage, Pollution & Contamination including removal
Unsound Location
Underground Blowout
Evacuation Expense
Deliberate Well Firing
Making Well Safe
Earthquake buy-back option available
Property
Upstream & Midstream
Rigs & Equipment
Processing Plants & Associated Property
Contractors plant & equipment
Excess CCC
$50M TIV Capacity
Submission Requirements
AmWINS Control of Well application
Drilling and producing well schedule
Currently valued 5 year loss runs
Listing Contact
Shawn Fabors Executive Vice President
Offered By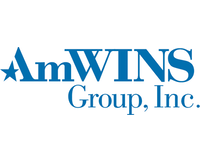 AmWINS Group, Inc.
32 listings in 50 states + DC
View Company
Availability 50 states + DC
Alabama
Alaska
Arizona
Arkansas
California
Colorado
Connecticut
Delaware
District of Columbia
Florida
Georgia
Hawaii
Idaho
Illinois
Indiana
Iowa
Kansas
Kentucky
Louisiana
Maine
Maryland
Massachusetts
Michigan
Minnesota
Mississippi
Missouri
Montana
Nebraska
Nevada
New Hampshire
New Jersey
New Mexico
New York
North Carolina
North Dakota
Ohio
Oklahoma
Oregon
Pennsylvania
Rhode Island
South Carolina
South Dakota
Tennessee
Texas
Utah
Vermont
Virginia
Washington
West Virginia
Wisconsin
Wyoming