Vineyard & Farm Errors & Omissions
Offered by Plis inc.
Errors And Omissions
Vineyards
First Dollar Defense
Winery
Winemaking
Consultant
Spray Liability
Agriculture Advisor
Farm Management
Vineyard Management
Description
Coverage Features Include:
-First Dollar Subpoena Defense Coverage (up to $150K)- First Dollar Defense for disciplinary proceedings (up to $150K per policy period)- Supplementary Payments (up to $15K for Loss of Earnings per policy period)- Personal Injury- Contingent Bodily Injury/Property Damage- Chemical Applicator's/Spray Liability (up to $1M Sub-limit for all Damages - generally excluded under Pollution Exclusions)- Environmental Clean-up Reimbursement (up to $500K Sub-limit)- Additional Limit for Defense Costs Available for Additional Premium- Electronic Media Coverage Available for Additional Premium- Drone Liability Sub-limit Available for Additional Premium. Risk Management Services also available including assistance with loss control procedures & document review (contracts) & experience with government agencies.

Categories Include:
Agrilabs
Chemical Applicator (100%)
Farm Labor Contractor
Farm Management Consultant
Farm Manager/Operator Food
Service/Safety Consultant
Irrigation Consultant
Landscape Design
Tree Surgeon
Vineyard Consultant
Vineyard Manager/Operator
Winemakers (& Blenders)
Winemaking Consultant
Underwriters available Monday through Friday 8:30-5:30 CST
This information is issued as an aid to assist you in the overall understanding of the Policy. This is not part of the insurance contract and confers no rights upon you. This information does not amend, extend or alter the coverage afforded by the Policy. For a complete understanding of any insurance purchased, it is Underwriters' assumption that you read the policy, declarations page and any endorsements, and discussed with your broker. Actual terms and conditions may be amended by endorsement or affected by state laws.
Details
$5M Maximum Limit
$100K Minimum Limit
Carrier Information
Certain Underwriters at Lloyd's
Rating By A.M. Best Rated
Listing Contact
PLIS Product Team
Offered By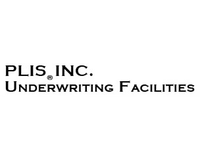 Availability 50 states + DC
Alabama
Alaska
Arizona
Arkansas
California
Colorado
Connecticut
Delaware
District of Columbia
Florida
Georgia
Hawaii
Idaho
Illinois
Indiana
Iowa
Kansas
Kentucky
Louisiana
Maine
Maryland
Massachusetts
Michigan
Minnesota
Mississippi
Missouri
Montana
Nebraska
Nevada
New Hampshire
New Jersey
New Mexico
New York
North Carolina
North Dakota
Ohio
Oklahoma
Oregon
Pennsylvania
Rhode Island
South Carolina
South Dakota
Tennessee
Texas
Utah
Vermont
Virginia
Washington
West Virginia
Wisconsin
Wyoming