Description
Crouse and Associates offers general liability practice policy purchased by a contractor to cover Premises Liability coverage for OCIP Off Premises Liability exposure and OCIP Service/Warranty work. Products Completed Operation coverage is available for work performed outside of an OCIP when the work is performed directly for the individual unit owner or Association.

Minimum Limits: $1/1/1 - Maximum Limits: $2/2/2

Policy Form is Claims Made with Defense Inside the Policy Limit.
Details
$2M Maximum Limit
$1M Minimum Limit
Listing Contact
Pan Quilici Senior Vice President
Offered By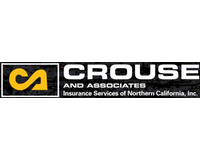 Crouse and Associates
10 listings in 50 states + DC
View Company
Availability 50 states + DC
Alabama
Alaska
Arizona
Arkansas
California
Colorado
Connecticut
Delaware
District of Columbia
Florida
Georgia
Hawaii
Idaho
Illinois
Indiana
Iowa
Kansas
Kentucky
Louisiana
Maine
Maryland
Massachusetts
Michigan
Minnesota
Mississippi
Missouri
Montana
Nebraska
Nevada
New Hampshire
New Jersey
New Mexico
New York
North Carolina
North Dakota
Ohio
Oklahoma
Oregon
Pennsylvania
Rhode Island
South Carolina
South Dakota
Tennessee
Texas
Utah
Vermont
Virginia
Washington
West Virginia
Wisconsin
Wyoming