Description
This program has been designed exclusively for Boat Builders & Boat Manufacturers of all varieties of boats, both private & commercial,
to provide not only the coverage necessary to fulfill the requirements of their various contracts, but also allow an array of options to protect their business.
PHYSICAL DAMAGE:

Builders Risks / Hull
This covers physical damage to boats under construction or owned vessels.
Can provide both a Yard limit & Per Vessel limit.
Single builds can also be considered.
Physical Damage (Hull) for owned vessels &/or Drydocks can be included.
Limits to $10 million and up as required.
Equipment
Covers physical damage to tools, molds, travel lifts, etc. that are utilized in day-to-day operations on premises, with overwater exclusion deleted.
Marine Property
Covers unique risks with properties near the waterfront including Piers/Wharves.
LIABILITIES:Marine General Liability
Will ensure that all the liabilities to third parties are fully covered. Includes Protection & Indemnity for Sea Trials of the new builds & for any owned vessels, if applicable. Crew may be included or excluded in the P&I. Umbrella also available if required.
EMPLOYEES:

Workers Compensation/Longshore
Protects workers on land and on the waterfront.
Statutory limits are provided for the WC & Longshore.
Up to $1 million of Employer's Liability coverage is included.
Maritime Employers Liability
Provides the critical coverage for workers on non-owned or operated vessels
Automatic $1 million limit.
QUALIFICATION
Builders Risks may be purchased singularly or in conjunction with the full Boat Builders package as outlined.
Minimum premium is $10,000
For more information on this program, email
ASK@LIGMarine.com
Listing Contact
Karen Tischler Marketing Director
Offered By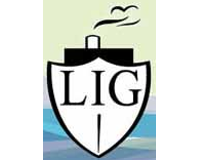 LIG Marine Managers
10 listings in 50 states + DC
View Company
Availability 50 states
Alabama
Alaska
Arizona
Arkansas
California
Colorado
Connecticut
Delaware
District of Columbia
Florida
Georgia
Hawaii
Idaho
Illinois
Indiana
Iowa
Kansas
Kentucky
Louisiana
Maine
Maryland
Massachusetts
Michigan
Minnesota
Mississippi
Missouri
Montana
Nebraska
Nevada
New Hampshire
New Jersey
New Mexico
New York
North Carolina
North Dakota
Ohio
Oklahoma
Oregon
Pennsylvania
Rhode Island
South Carolina
South Dakota
Tennessee
Texas
Utah
Vermont
Virginia
Washington
West Virginia
Wisconsin
Wyoming