Business Interruption - Restaurant & Hospitality Industry
Offered by Plis inc.
Business Interruption
Food Borne Illness
Restaurants
Trade Name Restoration
Accidental Contamination
Malicious Contamination
Contamination
Crisis Management
Product Recall
Hospitality
Description
Business Interruption Coverage for restaurants in the event of a food borne illness (Trade Name Restoration®). Coverage includes immediate 24/7 Crisis Management assistance in marketing, media support, government response, customer interaction and much more. The Trade Name Restoration program has $145M in available capacity per trade name and offers up to an 18 month period of restoration. No restaurant is too large or too small. Corporate, franchise and mom & pop operations considered. Automatic coverage extends to new locations of the same trade name. No minimum premium.
Restaurants have risks specific exposures to food that other businesses do not:

Hepatitis A
E-Coli
Salmonella
Shigella
Norovirus
And Even More...
Additional Coverage Options (additional premium may apply) :
Inoculation, Vaccination & Testing
Products Recall
Lost Royalties Income
And More...
Free customized marketing and agent sales tools available. Speak directly to an Underwriter - available by phone or email Monday through Friday 8:30 -5:30 CST.

This information is issued as an aid to assist you in the overall understanding of the Policy. This is not part of the insurance contract and confers no rights upon you. This information does not amend, extend or alter the coverage afforded by the Policy. For a complete understanding of any insurance purchased, it is Underwriters' assumption that you read the policy, declarations page and any endorsements, and discussed with your broker. Actual terms and conditions may be amended by endorsement or affected by state laws.
Carrier Information
Certain Underwriters at Lloyd's
Listing Contact
PLIS Product Team
Offered By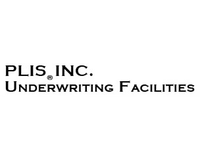 Availability 50 states + DC
Alabama
Alaska
Arizona
Arkansas
California
Colorado
Connecticut
Delaware
District of Columbia
Florida
Georgia
Hawaii
Idaho
Illinois
Indiana
Iowa
Kansas
Kentucky
Louisiana
Maine
Maryland
Massachusetts
Michigan
Minnesota
Mississippi
Missouri
Montana
Nebraska
Nevada
New Hampshire
New Jersey
New Mexico
New York
North Carolina
North Dakota
Ohio
Oklahoma
Oregon
Pennsylvania
Rhode Island
South Carolina
South Dakota
Tennessee
Texas
Utah
Vermont
Virginia
Washington
West Virginia
Wisconsin
Wyoming