Description
In today's highly competitive business environment you need every advantage to succeed. That's especially true when it comes to selecting your specialty insurance programs. Since Allen Financial's superior line of insurance policies are designed for the
entertainment, media and recreation industries,
you get very broad coverage at a highly competitive price. This gives you the protection you need and the cost savings you demand.
As a national insurance broker we have access to every major insurance company in the United States. As a national general agent we regularly quote, bind and issue your policy on the same day! At AFIG Entertainment excellence is not an act but a state of mind.
Special Events & Spectator Liability
NEW LOWER RATES !
Concerts & Festivals
Film & Video Production Insurance
Rap / Hip Hop / Heavy Metal
Short Term Film Productions
Event Promoter & Producer Policy
Foreign Film Productions
Event & Meeting Planners
Rental House Insurance
Rain Insurance
Equipment Floater
Weather Insurance
Liquor Legal Liability
Movie Boat
Event Cancellation ~ Non-Appearance
TULIP - Tenant Users Liability Insurance Policy
Wedding Cancellation Insurance
Photographers & Videographers
Wedding Event Liability Insurance
Professional Athlete Protection
Wedding Planners
Recording Studio Insurance
Sports Camps, Clinics & Tournaments
Workers Compensation
Specialty Promotion Insurance Products
Film Production Completion Bond
Equestrian Group Programs
The AFIG Entertainment, Media & Recreation Division provides a range of specialized insurance and risk management services for these dynamic industries with innovative risk solutions for:
Advertising Agencies, Amphitheaters, Arenas, Exhibition Centers, Animated Productions, Broadway Productions, Concerts & Concert Halls, Concert Promoters, Conventions & Conferences,Destination Management Consultants, Dance Schools, Drama & Acting Schools, Entertainers & Performers, Event & Meeting Planners, Event Promoters & Producers, Equestrian Events, Exhibits, Fairs & Festivals, Fireworks Displays, Foreign Events, Gaming Operations, Independent Feature Film Producers, Live Entertainment and Theater, Lighting & Stage Companies, Musicians, Music & Stage Events, Music Schools, Music Videos, Pageants, Performing Artists & Groups, Performance Venues, Rap / Hip Hop / Heavy Metal Concerts, Rodeos, Television Producers, Theatrical Venues, Theatrical Stage Productions Special Events & Trade Shows, Parades, Sporting Events & Venues, Amateur Sporting Teams, Professional Sporting Teams, Horse Shows & Rodeos, Sporting Events & Tournaments, Sporting Facilities, Song Writers, Composers & Lyricists, Singing Societies - Glee Clubs, Barbershop, etc., Talent Agencies & Booking Agents, Trade Shows, Traveling Entertainers / Celebrities, Venue & Concert Promoters
Film, Television & Commercial Production:
Animated Productions, D.I.C.E. (Documentaries, Industrial, Commercial, Educational) productions, Distributors & Producers, Film, Music
DICE Commercial Post-Production Facilities:
Editing Facilities, Film Laboratories, Motion Picture Distributors, Photo Finishing Labs, Videotape Distributors, Videotape Transfer Facilities, Editorial Services, Equipment, Prop, Stage & Lighting, Equipment Rental Houses, Multi-Media and Computer Animation, Photographers & Videography, Radio Stations, Reality Television, Recording Studios, Shell or "Loan Out" Corporations, Still Photography
Coverages Available:
Contingency Coverage
Production Portfolio
Producers' Errors & Omissions
Guild/Union Travel Accident
Commercial General Liability
Equine Liability
Foreign Liability
Auto Liability/Physical Damage
Excess/Umbrella Liability
Non-Owned Aircraft Liability
Non-Owned Hull Insurance
Workers' Compensation
Foreign Workers' Compensation
Marine
Animal Mortality
Commercial Property
Spectator Liability
Participant Liability
Special Event Liability
Sponsor Liability
Railroad Protective
Money & Securities Crime Package
Movie Boat
Miscellaneous Bonds
Distributor's Errors & Omissions.
Kidnap and Ransom
Liquor Liability
Disability, Life, Accidental Death & Group Insurance
Non-appearance
Abandonment
Political Risk
Cancellation of Event
Signal Transmission Interruption
Adverse Weather
Prize Indemnity
Incentive Bonus
Coupon Over-redemption
Moral Turpitude
Confidential Life
Film Production Completion Bond
Offered By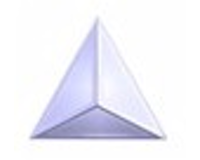 Allen Financial Insurance / The Equestrian Group
10 listings in 50 states + DC
View Company
Availability 50 states
Alabama
Alaska
Arizona
Arkansas
California
Colorado
Connecticut
Delaware
District of Columbia
Florida
Georgia
Hawaii
Idaho
Illinois
Indiana
Iowa
Kansas
Kentucky
Louisiana
Maine
Maryland
Massachusetts
Michigan
Minnesota
Mississippi
Missouri
Montana
Nebraska
Nevada
New Hampshire
New Jersey
New Mexico
New York
North Carolina
North Dakota
Ohio
Oklahoma
Oregon
Pennsylvania
Rhode Island
South Carolina
South Dakota
Tennessee
Texas
Utah
Vermont
Virginia
Washington
West Virginia
Wisconsin
Wyoming