Description
A workplace violence event is the perfect storm for revenue loss & liability. This form of coverage is not what any business should ever have to consider, but these types of events are increasing. PLIS, Inc.® has designed a multi-faceted stand-alone WVA workplace violent act stand-alone program product to address this growing area of risk. All businesses are vulnerable, whether it is a casual office setting or an establishment with late hours and frequent customers. Injury is an obvious potential loss, but residual community concerns may impact revenue and future growth.
$71M Available in Total Aggregate Limits

PLIS, Inc. - Underwriting Facilities has designed a policy that provides four types of coverages for these events:

Business Interruption

Bodily Injury (Defense and Indemnity) caused to 3rd parties

Property Damage

Response Expenses

Coverage Triggers include Workplace Violent Act Events, Stalking Event, Threat Event & Off-Site Employee Event. Radius coverage can also be purchased for Business Interruption & Response Expenses up to a surrounding 5-mile radius.

Weapons include any firearm, vehicle, device, instrument, material or substance, and does not have a terrorism exclusion or require a shut down to trigger coverage.

This information is issued as an aid to assist you in the overall understanding of the Policy. This is not part of the insurance contract and confers no rights upon you. This information does not amend, extend or alter the coverage afforded by the Policy. For a complete understanding of any insurance purchased, it is Underwriters' assumption that you read the policy, declarations page and any endorsements, and discussed with your broker. Actual terms and conditions may be amended by endorsement or affected by state laws.
Carrier Information
Certain Underwriters at Lloyd's
Rating By A.M. Best Rated
Listing Contact
PLIS Product Team
Offered By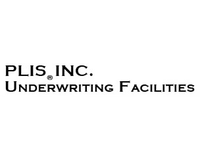 Professional Liability Insurance Services, Inc. - Underwriting Facilities
7 listings in 50 states + DC
View Company
Availability 50 states + DC
Alabama
Alaska
Arizona
Arkansas
California
Colorado
Connecticut
Delaware
District of Columbia
Florida
Georgia
Hawaii
Idaho
Illinois
Indiana
Iowa
Kansas
Kentucky
Louisiana
Maine
Maryland
Massachusetts
Michigan
Minnesota
Mississippi
Missouri
Montana
Nebraska
Nevada
New Hampshire
New Jersey
New Mexico
New York
North Carolina
North Dakota
Ohio
Oklahoma
Oregon
Pennsylvania
Rhode Island
South Carolina
South Dakota
Tennessee
Texas
Utah
Vermont
Virginia
Washington
West Virginia
Wisconsin
Wyoming