Social Services Agencies
Offered by NIF Group, Inc.
Professional Liability
Mental Health
Temporary Housing
Human Services
Special Schools
Drug Abuse
Alcohol
Substance Treatment
Medical Professional Liability
Description
NIF Group, Inc. is a market for most nonprofit organizations that provide social services to their communities. For over 26 years NIF Group pioneered the nonprofit social service niche. We can insure, property, general liability, professional, medical malpractice, sexual misconduct, crime, auto, umbrella.
Details
$3M Maximum Limit
$1M Minimum Limit
Carrier Information
Liberty Agency Underwriters
Offered By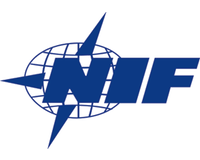 Availability 47 states
Alabama
Alaska
Arizona
Arkansas
California
Colorado
Connecticut
Delaware
District of Columbia
Florida
Georgia
Hawaii
Idaho
Illinois
Indiana
Iowa
Kansas
Kentucky
Louisiana
Maine
Maryland
Massachusetts
Michigan
Minnesota
Mississippi
Missouri
Montana
Nebraska
Nevada
New Hampshire
New Jersey
New Mexico
New York
North Carolina
North Dakota
Ohio
Oklahoma
Oregon
Pennsylvania
Rhode Island
South Carolina
South Dakota
Tennessee
Texas
Utah
Vermont
Virginia
Washington
West Virginia
Wisconsin
Wyoming