Description
Rockwood Programs
offers a firearm legal expense policy designed to protect insureds against civil or criminal actions resulting from the use of a gun in self-defense. Unfortunately, justifiable circumstances alone do not protect an individual from potential liability exposures resulting from the use of a firearm. Most traditional homeowner's insurance policies exclude this type of loss from coverage, leaving the gun owner personally and financially liable.
Program Features:
Civil Actions - Legal Defense & Indemnity
Criminal Actions - Legal Defense Reimbursement

Compensation While in Court (per day)
Firearm Theft Civil Liability
Legal Defense Hotline

Details
$425 Maximum Limit
$135 Minimum Limit
Listing Contact
Darryl McCallin Vice President
Offered By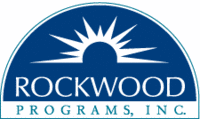 Rockwood Programs, Inc.
10 listings in 50 states + DC
View Company
Availability 48 states
Alabama
Alaska
Arizona
Arkansas
California
Colorado
Connecticut
Delaware
District of Columbia
Florida
Georgia
Hawaii
Idaho
Illinois
Indiana
Iowa
Kansas
Kentucky
Louisiana
Maine
Maryland
Massachusetts
Michigan
Minnesota
Mississippi
Missouri
Montana
Nebraska
Nevada
New Hampshire
New Jersey
New Mexico
New York
North Carolina
North Dakota
Ohio
Oklahoma
Oregon
Pennsylvania
Rhode Island
South Carolina
South Dakota
Tennessee
Texas
Utah
Vermont
Virginia
Washington
West Virginia
Wisconsin
Wyoming