Description
D&O - Profit:
We are a leading provider of D & O and related coverages including Employment Practices, Crime, Fiduciary, Professional, Media/Technoloy and KR&E. We have in-house and brokerage arrangements with most all major markets for Private and Public Companies, including but not limited to:
Distressed Risks
Excess Layers
Financial Institutions
Healthcare
Initial Public Offering (IPO)
Partnerships & LLCs
Private
Publicly Traded
Representations & Warranties
Schools (all kinds)

D&O - Non Profit:
We are a major provider of specialized forms for ALL TYPES of not for profit risks. We have several In-House facilities, as well a Brokerage access to most leading markets. Board Members often assume they are fully protected by the Volunteer Protection Act; however, there is little safety there. The act doesn't stop someone from suing and directors must meet 5 standards of care; they are not protected for EPLI allegations, nor is the entity extended such protection. With some 80% of claims involving EPLI there is a potential gap there. We have solutions.
Offered By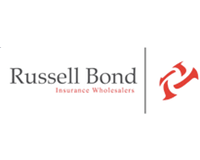 Russell Bond & Co., Inc.
10 listings in 37 states
View Company
Availability 36 states
Alabama
Alaska
Arizona
Arkansas
California
Colorado
Connecticut
Delaware
District of Columbia
Florida
Georgia
Hawaii
Idaho
Illinois
Indiana
Iowa
Kansas
Kentucky
Louisiana
Maine
Maryland
Massachusetts
Michigan
Minnesota
Mississippi
Missouri
Montana
Nebraska
Nevada
New Hampshire
New Jersey
New Mexico
New York
North Carolina
North Dakota
Ohio
Oklahoma
Oregon
Pennsylvania
Rhode Island
South Carolina
South Dakota
Tennessee
Texas
Utah
Vermont
Virginia
Washington
West Virginia
Wisconsin
Wyoming