Apartments, HOAs, Commercial LRO
Offered by AmWINS Group, Inc.
Apartments
Apartment Building Owners
Package
Commercial Lessors Risk
Homeowners Associations (HOAs)
Property Managers
Environmental Liability
Property Owners
Commercial Real Estate
Residential Property
Description
Specialty Insurance Advantage (SIA) is our insurance program designed for property owners and managers of commercial and residential real estate offering property, general liability, premises environmental liability, and umbrella coverage for apartments, HOAs, mixed used and commercial LRO. Program highlights include blanket property limits, no coinsurance (built-in coverages such as building ordinance and earthquake sprinkler leakage), and no general liability deductible. This program is managed by Specialty Programs & Facilities Manager (SPFM), an AmWINS Group company.
Target Clients
Any size account in AZ, CA, NV, OR, UT and WA
Coverages
Property
General Liability
Premises Environmental Liability
Umbrella
Limits
$750,000,000 Blanket Limits for Property, with dedicated limits for HOAs
$1,000,000/$2,000,000 per occurrence, per location in the aggregate for GL
$250,000 per loss per location/$250,000 aggregate per location with a $25 million program aggregate for premises environmental liability
$5,000,000 and $10,000,000 limit options available for Umbrella
CarrierRequirements
Five-year loss history running 50% or less
Risks with water damage claims subject to underwriting review
Listing Contact
Kathleen Turknette
Offered By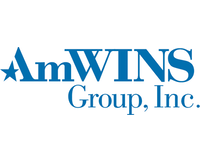 AmWINS Group, Inc.
32 listings in 50 states + DC
View Company
Availability 6 states
Alabama
Alaska
Arizona
Arkansas
California
Colorado
Connecticut
Delaware
District of Columbia
Florida
Georgia
Hawaii
Idaho
Illinois
Indiana
Iowa
Kansas
Kentucky
Louisiana
Maine
Maryland
Massachusetts
Michigan
Minnesota
Mississippi
Missouri
Montana
Nebraska
Nevada
New Hampshire
New Jersey
New Mexico
New York
North Carolina
North Dakota
Ohio
Oklahoma
Oregon
Pennsylvania
Rhode Island
South Carolina
South Dakota
Tennessee
Texas
Utah
Vermont
Virginia
Washington
West Virginia
Wisconsin
Wyoming