Fire Sprinkler Contractors
Offered by AmWINS Group, Inc.
Sprinkler Contractor
Fire Sprinkler
Fire Suppression
Sprinkler Systems
Fire Extinguisher
Commercial Insurance
Fire Alarm
Contractors Pollution Liability
Description
AmWINS provides two programs for Fire Sprinkler/Suppression Contractors – SprinklerPro and Fire Sprinkler Select.

SprinklerPro

SprinklerPro is a multi-line insurance program for fire sprinkler contractors engaged in the design, fabrication, installation, testing, service, and repair of fixed water-type and special hazard suppression systems.

Target Clients: Fire Sprinkler Contractors - Designing, Fabricating, Installing, Testing, Servicing and Repairing Sprinkler Suppression Systems including Pre-action or Deluge water systems, and systems utilizing: Halon, Inergen, FM 200, Foam, or CO2.

Coverages: General Liability - $1M/$2M Limits, Professional Liability, Contractors Pollution Liability including microbial substance (mold / fungus), Umbrella/Excess Liability – follow form over primary including pollution, microbial substance and professional liability to $10M limits

Fire Sprinkler Select

Fire Sprinkler Select provides insurance solutions to fire sprinkler and fire suppression contractors of all sizes, beginning with minimum premiums of $5,000.

Eligible operations include: system design, fabrication, installation, inspection, testing, alarm installation, fire extinguishers and maintenance of water-based systems and chemical/special systems.

Coverages: General Liability $1M/$2M, Excess/Umbrella (includes professional) - $5M in-house with higher limits available, Professional Liability extension, Worksite Pollution

Special Extensions Available (as required by written contract): Additional Insured/Waiver of Subrogation, Per Job Aggregate, Employee Benefits Liability, Primary/Non-Contributory
Carrier Information
Multiple Markets
Offered By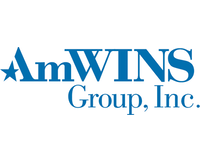 AmWINS Group, Inc.
32 listings in 50 states + DC
View Company
Availability 50 states
Alabama
Alaska
Arizona
Arkansas
California
Colorado
Connecticut
Delaware
District of Columbia
Florida
Georgia
Hawaii
Idaho
Illinois
Indiana
Iowa
Kansas
Kentucky
Louisiana
Maine
Maryland
Massachusetts
Michigan
Minnesota
Mississippi
Missouri
Montana
Nebraska
Nevada
New Hampshire
New Jersey
New Mexico
New York
North Carolina
North Dakota
Ohio
Oklahoma
Oregon
Pennsylvania
Rhode Island
South Carolina
South Dakota
Tennessee
Texas
Utah
Vermont
Virginia
Washington
West Virginia
Wisconsin
Wyoming