Description
Umbrella; Package Policy; Equipment Breakdown.

Umbrella Policy
We have a stand alone umbrella policy with limits from $5,000,000 to $100,000,000 available for Hotels/Motels and other Lessor Risk Type of Exposures. This is provided by our wholly owned subsidiary AURA Insurance.

Equipment Breakdown
For Hotels and Motel exposures, we have arranged a program rate for their typical exposures. The program is very competitive with the other stand-alone products and we have included higher sub-limits than are typically found with our competitors.

We will automatically offer you a quote for a combined Property Damage, Business Income and extra expense with a minimum limit of $5,000,000. We can offer optional combined limits of $10,000,000, $15,000,000, $20,000,000. There is just one deductible for a combined loss as opposed to two with other companies. We have added a utility interruption endorsement back to the power grid as opposed to within 1,000 feet of described premises. These are just a few of our enhancements we have put together for this class of business.

Details
$100M Maximum Premium
$5M Minimum Premium
Has Pen
Appointment Required
Listing Contact
Tom Clementi
Offered By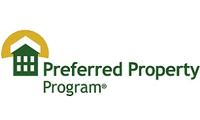 Preferred Property Programs
13 listings in 50 states + DC
View Company
Availability 50 states + DC
Alabama
Alaska
Arizona
Arkansas
California
Colorado
Connecticut
Delaware
District of Columbia
Florida
Georgia
Hawaii
Idaho
Illinois
Indiana
Iowa
Kansas
Kentucky
Louisiana
Maine
Maryland
Massachusetts
Michigan
Minnesota
Mississippi
Missouri
Montana
Nebraska
Nevada
New Hampshire
New Jersey
New Mexico
New York
North Carolina
North Dakota
Ohio
Oklahoma
Oregon
Pennsylvania
Rhode Island
South Carolina
South Dakota
Tennessee
Texas
Utah
Vermont
Virginia
Washington
West Virginia
Wisconsin
Wyoming