Description
Policy Coverage Features Include:
Third-Party Events ADA Facility Accessibility Coverage Available

50% Deductible Reduction (for qualified risks)
First Dollar Defense for EEOC Administrative Proceedings Coverage before the deductible applies (up to $2,500)
Not a Self Insured Retention but a True Deductible
FLSA Defense Sublimit Available in ALL States
Run Off Provision (automatic extended reporting period if operations sold or ceased before policy expiration)
Punitive and Exemplary / Liquidated Damages (where insurable)
Family Medical Leave Act (FMLA)
Equal Pay Act (EPA)
Worker's Adjustment & Retraining Notification (WARN)
Reorganization/Downsizing
Prior Acts (additional premium for qualified risks)
60 Day Reporting Period Condition for Claims Made and Reported within the Policy Period
Coverage for Independent Contractors Available by Endorsement

Underwriters are available by phone or email Monday through Friday 8:30 am to 5:30pm CST. No Voicemail
This information is issued as an aid to assist you in the overall understanding of the Policy. This is not part of the insurance contract and confers no rights upon you. This information does not amend, extend or alter the coverage afforded by the Policy. For a complete understanding of any insurance purchased, it is Underwriters' assumption that you read the policy, declarations page and any endorsements, and discussed with your broker. Actual terms and conditions may be amended by endorsement or affected by state laws.
Details
$4M Maximum Limit
$100K Minimum Limit
Carrier Information
Certain Underwriters at Lloyd's
Listing Contact
PLIS Product Team
Offered By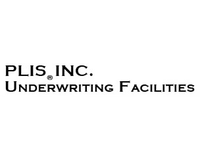 Professional Liability Insurance Services, Inc. - Underwriting Facilities
7 listings in 50 states + DC
View Company
Availability 50 states + DC
Alabama
Alaska
Arizona
Arkansas
California
Colorado
Connecticut
Delaware
District of Columbia
Florida
Georgia
Hawaii
Idaho
Illinois
Indiana
Iowa
Kansas
Kentucky
Louisiana
Maine
Maryland
Massachusetts
Michigan
Minnesota
Mississippi
Missouri
Montana
Nebraska
Nevada
New Hampshire
New Jersey
New Mexico
New York
North Carolina
North Dakota
Ohio
Oklahoma
Oregon
Pennsylvania
Rhode Island
South Carolina
South Dakota
Tennessee
Texas
Utah
Vermont
Virginia
Washington
West Virginia
Wisconsin
Wyoming