Logistics Operations
Offered by AmWINS Group, Inc.
Warehouse
Ocean Cargo
Logistics
Freight Forwarders
Warehouse Legal Liability
Cargo Insurance
Marine
Description
AmWINS Specialty Logistics Underwriters
(ASLU) is a specialist in the nuances of logistics insurance, because that's all we do. This elevated level of focus allows us to provide creative solutions to protect your client's assets and avoid costly chain disruptions that can occur when shipping goods both domestically and globally.
Target Clients
Freight forwarders
Each policy issued by ASLU is tailor-made to fit into each specific client's needs in accordance with the services they provided as well as the individual exposures attached to them. Services provided by a Freight Forwarder may include:
International or Domestic Transportation Brokerage
Customs House Brokerage
Non-Vessel Operating Common Carriers (NVOCC)
Indirect Air Carriers (IAC)
Motor Truck Carrier (MTC)
Warehousemen
Providing "All Risk" coverage to their clients through their insurer for ocean and inland shipments as well as for goods in storage/warehouse
Program Highlights
U.S. Admitted paper (A.M. Best "A" rated)
All necessary coverages under one package, which eliminates coverage gaps and minimizes the necessity for brokers to place different coverages with multiple carriers
Our staff is dedicated to offering a high level of service, always keeping in mind that such service does not end when a policy is bound, but rather continues all the way through account maturity

Timely response to brokers
Timely quoting, binding and issuance of endorsements
Work with the insured to standardize the insurance-related portion of their contracts and minimize their exposures
Customize a coverage package suitable for each individual insured

Certificate Issuing Platform for Shippers Interest and Warehousing with full report capabilities
Claim settling agents in all corners of the globe
Why Choose ASLU?
We differentiate ourselves from other MGAs by offering our coverage on 100% admitted paper, which provides many advantages to insureds and brokers including:
No E&S taxes
Faster claims handling
Backed by government funds to pay claims in the event of bankruptcy
No strenuous paperwork
As an AmWINS Group company, the nation's largest independent wholesale distributor of specialty insurance products, ASLU has access to all the tools and resources of the global firm.
Coverage & Limits
Shippers Interest Ocean Cargo

$15,000,000 any one conveyance

Shippers Interest Domestic Transit

$15,000,000 any one conveyance

Third-party Warehousing

$15,000,000 any one location

Carriers Legal Liability (NVOCC, IAC, MTCLL & Contingent)

$5,000,000 any one conveyance

Freight Forwarders E&O

$1,000,000 any one occurrence

Warehouse Legal Liability

$15,000,000 any one location
Minimum PremiumSubmission Requirements
ASLU Application or Full Broker Application
Contracts of Carriage/Warehousing in use by the insured
Five-year loss experience
Other information, if necessary, requested upon submission
Details
$15M Maximum Limit
$10K Minimum Limit
Listing Contact
Alex Rosas Executive Vice President
Offered By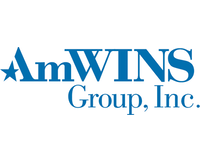 AmWINS Group, Inc.
32 listings in 50 states + DC
View Company
Availability 50 states + DC
Alabama
Alaska
Arizona
Arkansas
California
Colorado
Connecticut
Delaware
District of Columbia
Florida
Georgia
Hawaii
Idaho
Illinois
Indiana
Iowa
Kansas
Kentucky
Louisiana
Maine
Maryland
Massachusetts
Michigan
Minnesota
Mississippi
Missouri
Montana
Nebraska
Nevada
New Hampshire
New Jersey
New Mexico
New York
North Carolina
North Dakota
Ohio
Oklahoma
Oregon
Pennsylvania
Rhode Island
South Carolina
South Dakota
Tennessee
Texas
Utah
Vermont
Virginia
Washington
West Virginia
Wisconsin
Wyoming