Description
Essential Coverage for Manufacturers. All Manufactured Consumer Goods Considered Under This Program Including Food and Beverage!

A manufacturing facility can be challenged with a recall, government ban or adverse publicity event at any moment. Recent legislation and stricter regulations may result in a costly recall experience even for the most cautious manufacturer. The recovery process is expensive, time consuming and without the proper coverage or resources it can be devastating for a company to be featured in daily headlines.

Recall Crisis Recovery Plus has been developed by PLIS®, Inc. to provide unique coverages for manufacturers in all industries. RCR PLUS reimburses for revenue loss, rehabilitation and related recall expenses. PLUS Contains Coverage Options Including  Adverse Publicity, Insured's Customer's Loss of Profits, Counterfeit Products Coverage and Inoculations, Vaccinations, and Testing! In addition, Crisis management assistance for this policy plays an important role in preventing and managing recall events. Their extensive knowledge and expertise in various pathogens, ever-changing regulations and business recovery methods are crucial when dealing with government authorities and the media.

Obtain essential coverage and gain a valuable crisis management resource to assist anytime throughout the policy period! Call our Underwriting Facility at 1-800-761-7547 to learn more!

This information is issued as an aid to assist you in the overall understanding of the Policy. This is not part of the insurance contract and confers no rights upon you. This information does not amend, extend or alter the coverage afforded by the Policy. For a complete understanding of any insurance purchased, it is Underwriters' assumption that you read the policy, declarations page and any endorsements, and discussed with your broker. Actual terms and conditions may be amended by endorsement or affected by state laws.
Carrier Information
Certain Underwriters at Lloyd's
Listing Contact
PLIS Product Team
Offered By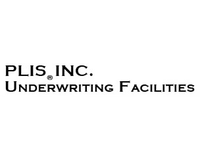 Professional Liability Insurance Services, Inc. - Underwriting Facilities
7 listings in 50 states + DC
View Company
Availability 50 states + DC
Alabama
Alaska
Arizona
Arkansas
California
Colorado
Connecticut
Delaware
District of Columbia
Florida
Georgia
Hawaii
Idaho
Illinois
Indiana
Iowa
Kansas
Kentucky
Louisiana
Maine
Maryland
Massachusetts
Michigan
Minnesota
Mississippi
Missouri
Montana
Nebraska
Nevada
New Hampshire
New Jersey
New Mexico
New York
North Carolina
North Dakota
Ohio
Oklahoma
Oregon
Pennsylvania
Rhode Island
South Carolina
South Dakota
Tennessee
Texas
Utah
Vermont
Virginia
Washington
West Virginia
Wisconsin
Wyoming